June 14th, 2011
Visiting Cisco (named after one of my favorite Nantucket Beaches) Brewery on this recent trip back to Nantucket was like watching a child grow and grow and grow.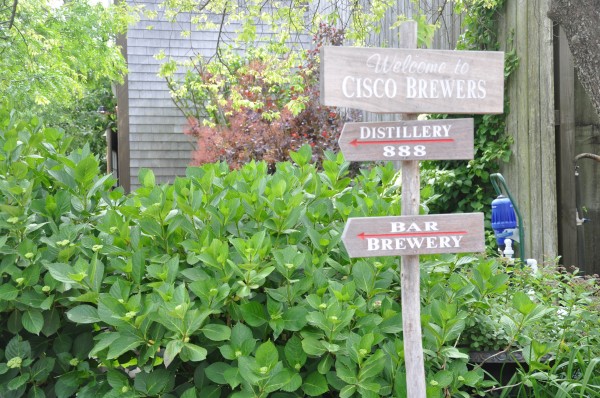 I remember just a few short years ago, when it was a one room operation.  We would come with our growlers waiting to be filled with the always delicious Whale's Tale Ale.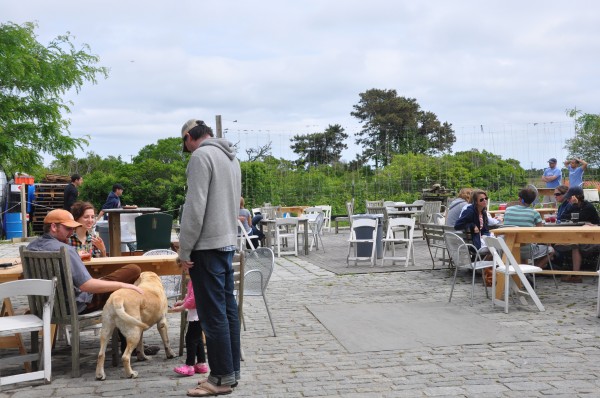 And now, 4 new buildings, a huge courtyard designed for super laid back imbibing, and many more offerings later…all grown up!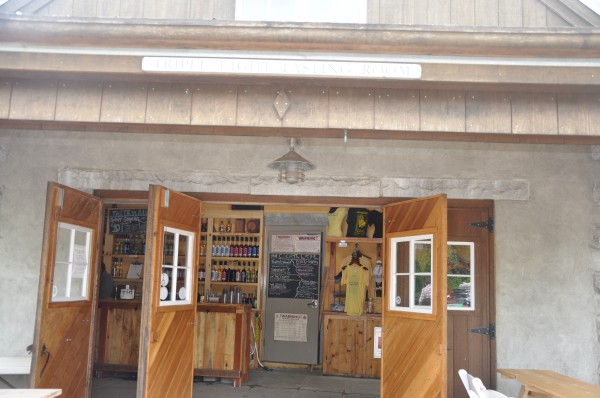 This is where they do tastings of now famous Triple 8 Vodka and other spirits from the brand.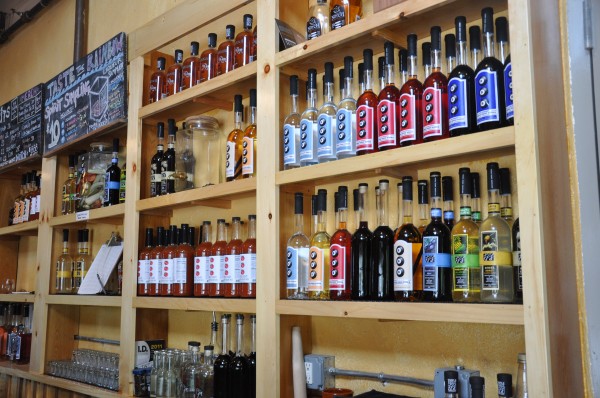 These guys tell me that the Blueberry Vodka is now the number one seller at the property.  Can't wait to try mixed something acidic as they recommend, like tonic or lemonade.  Fun new summer cocktail recipe:
BLUEBERRY Triple 8

44 ML Blueberry vodka
89 ML Lemonade
3 Blueberries
Ice
Yum!  They also sell house made Bloody Mary mix which was crazy yum.  I walked away with a bottle of this for Father's Day brunch.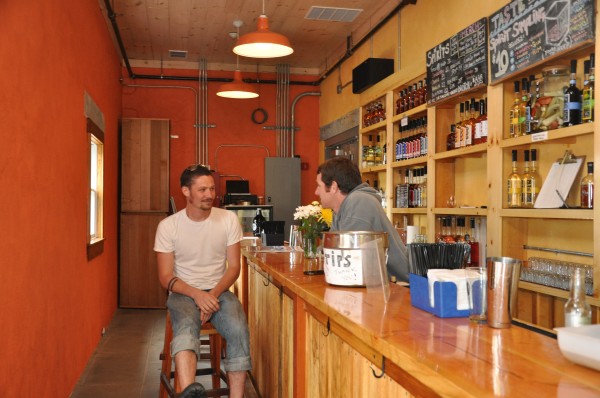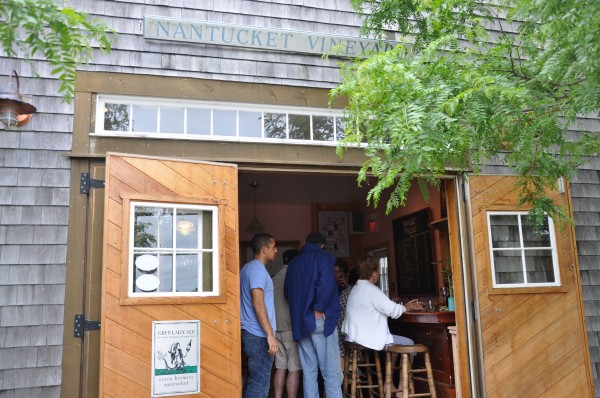 And the Nantucket Vineyard is the perfect spot to belly up for some afternoon tasting.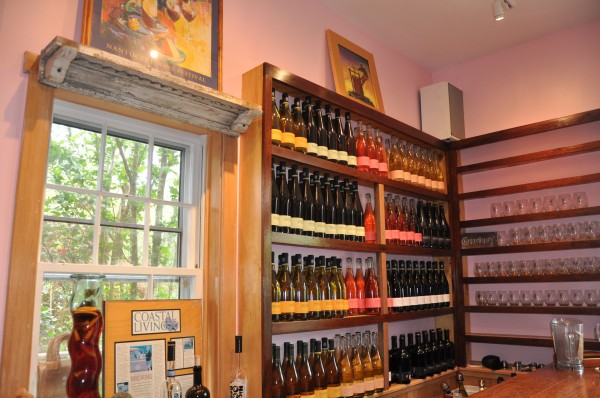 I had a glass of the Viognier, which was quite good.
Chillin' here is like paradise, the atmosphere (which P.S. is also family & dog friendly), the spirits, the vibe–all divine.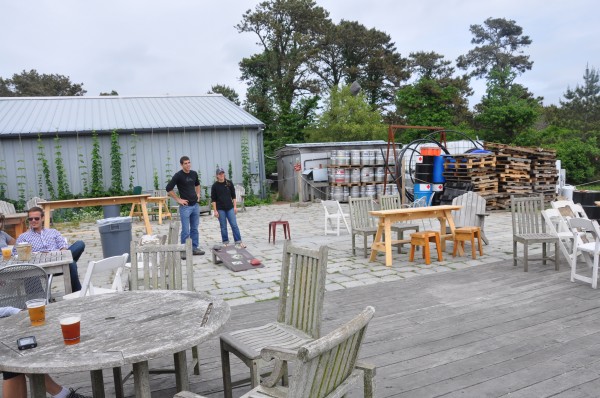 Notice the folks playing cornhole?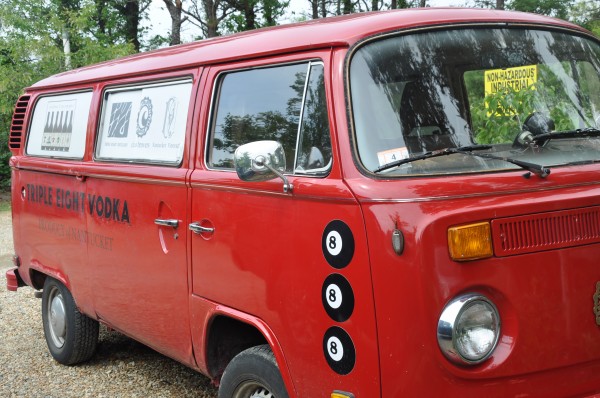 And don't you love the Cisco mobile?
I think we found the spot for our 10th Anniversary Party!