June 1st, 2011
We were so fortunate to have just had a quintessentially Northwestern Memorial Day experience up in mountains.   There was a lot to love about this past weekend, but one treat in particular was a visit to a friend's recently refurbished cabin.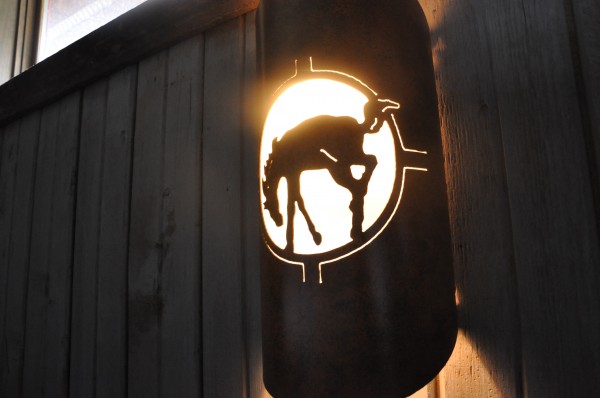 Not a detail was overlooked in the thoughtful design of this wonderfully warm retreat. Starting with one of a kind light fixtures like the "ride' em cowboy" hallway sconce above and cool antler chandelier below, to softly light family meals.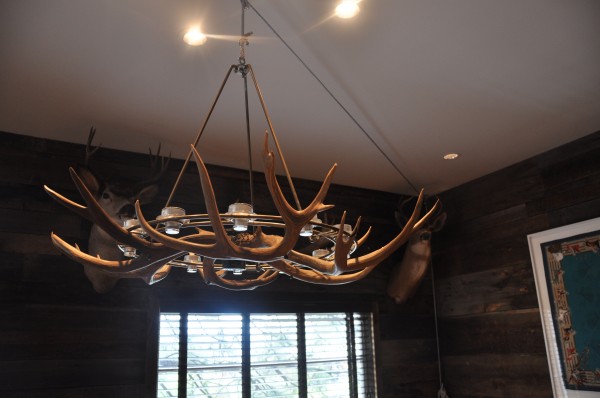 "Native Luxe" is the term that I coin the overall vibe.  Exposed steel beams, fur throws and hides everywhere, horns a plenty, Pendleton blankets folded perfectly, expert lighting design and so much more…I could go on and on.  It was the perfect juxtaposition with textures, hard and soft throughout.
In a corner of the living room lives the handcrafted "steel bar".  Where some quirky collections are proudly displayed.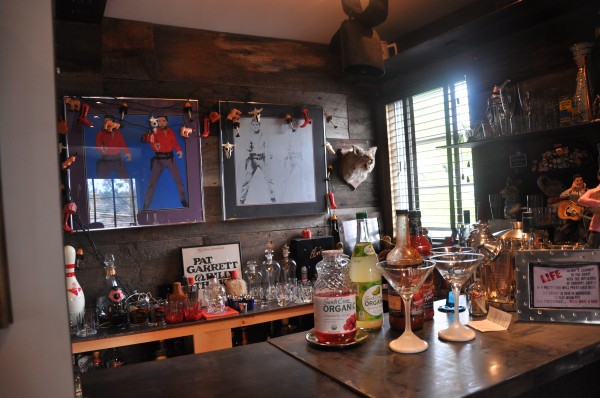 You know my feelings about mudrooms from other posts, so I completely admired the organization and sleekness of this nook.  Please also note the wood paneling taken from an old barn in the area that flows throughout the home for a cozy authentic feel.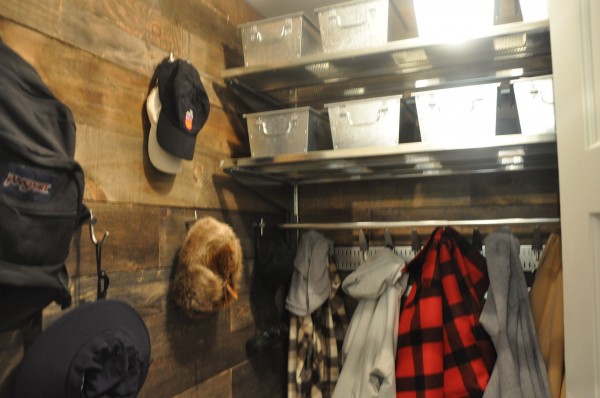 Can you believe how totally cool this tin wall is that was re-purposed from a local pizza parlor during a renovation?
And check out this "guest room" actually designed with mini guests or grandchildren in mind.  Now you see it…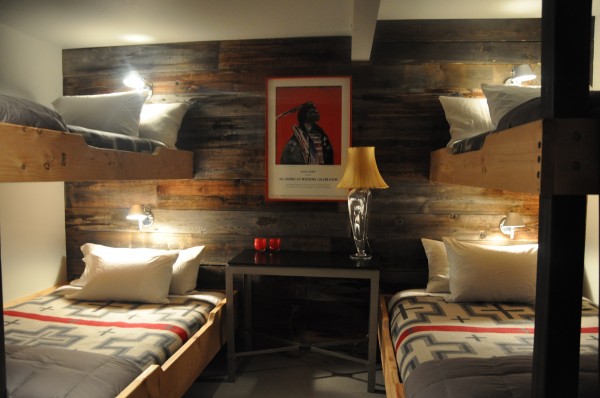 Now you don't.  Doors on a track completely conceal this pocket bedroom loaded with bunk beds.   How clever, chic and functional all in one is this sliding barn door that totally hides the bunk room?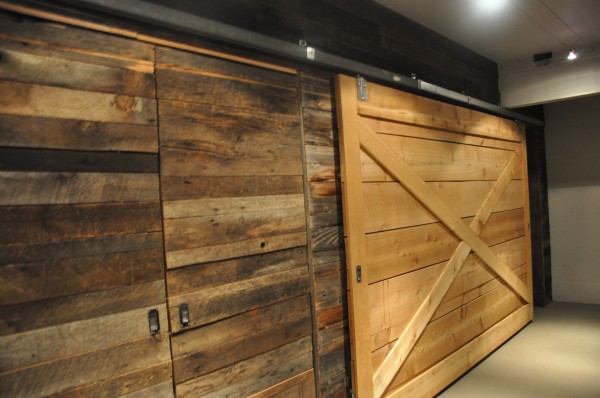 This is what I imagine Ralph Lauren's Master Suite in his Mountain cottage to look like…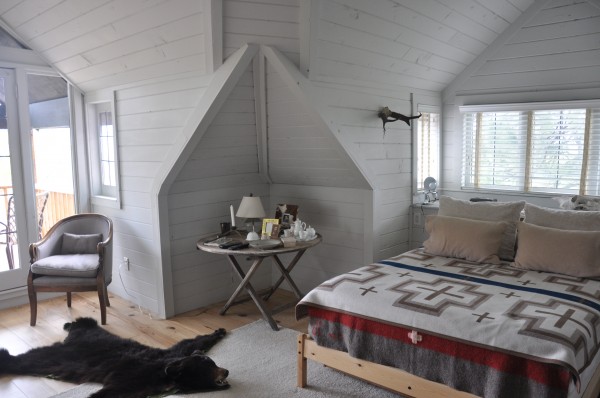 An overall theme within the cabin or "re-use and recycle" was soo inspiring, even this cool installation made with license plates–love, love.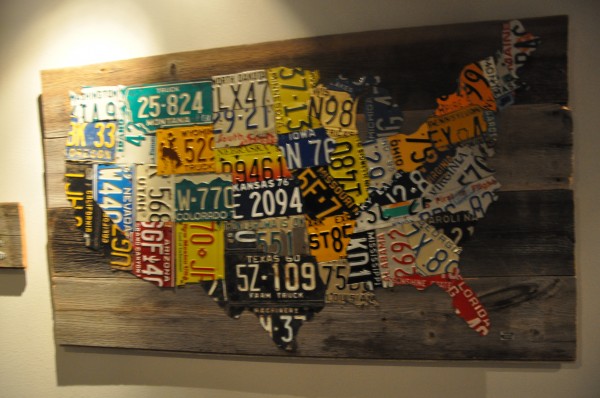 What a perfect way to celebrate our country with a heaping dose of Americana.  Happy Memorial Day!