June 24th, 2011
Summer magic starts with flowers, don't you think?  Some of the most exquisite Nantucket gardens begin with showstopping arbors.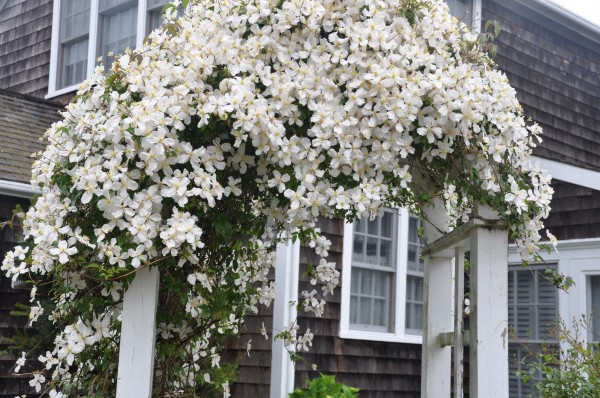 Divine clematis in Sconset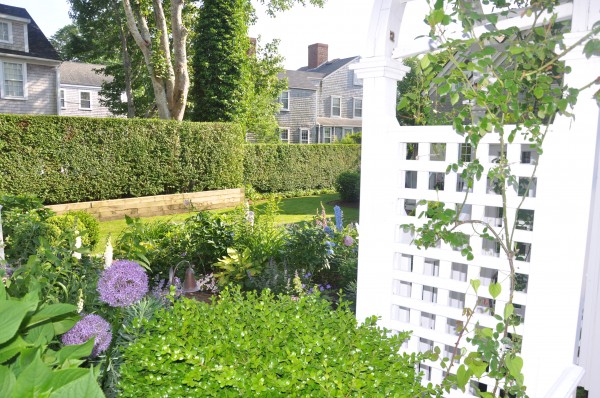 Manicured and sculptural in town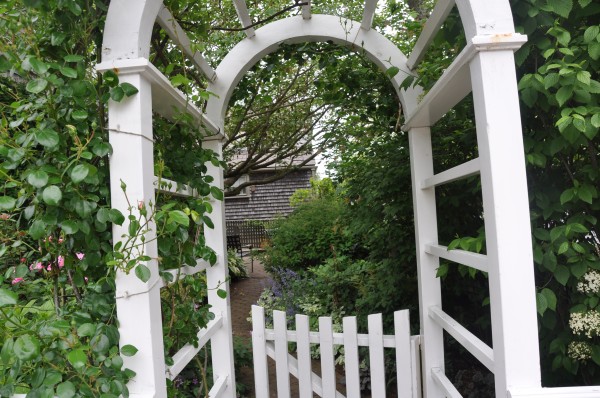 Soft and romantic down a windy street.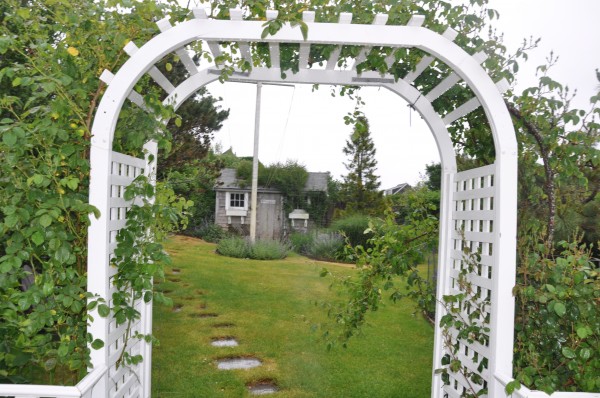 Portal to perfection right by the shore.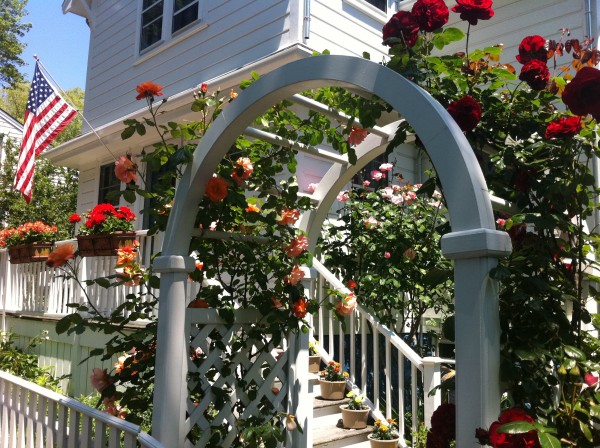 Roses a plenty!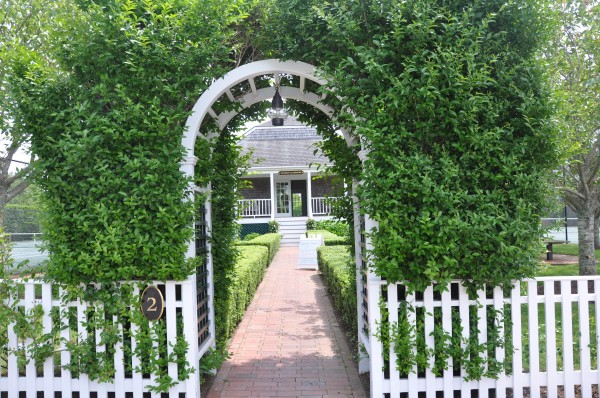 Naushop Arbor Entrance to pool, tennis courts and shuffleboard!  Love the onion lamp hanging down in the middle too.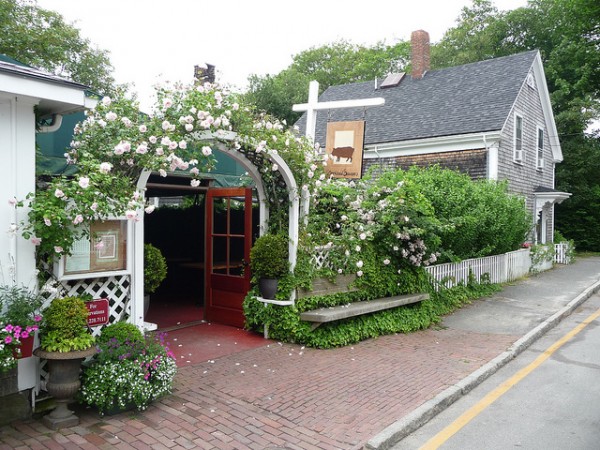 Uber charming American Season's restaurant, one of my favorites!
Speaking of gardens, I'll get around to posting on our Seattle (remember I'm shirking my local responsibilities and still getting through the Nantucket material–there's so much!) garden soon.  It's a jungle out there in it's current state.  Our arbor is currently engulfed in a mass of vegetation.  I think I know what we're doing this weekend…