June 30th, 2011
Are you counting down the minutes till the holiday weekend?
The to-do list is growing. Stock up on food and beverage for picnics and barbecues, procure decorations for bike parade, start pulling out all my favorite summertime entertaining serving pieces, buy host/hostess gifts etc.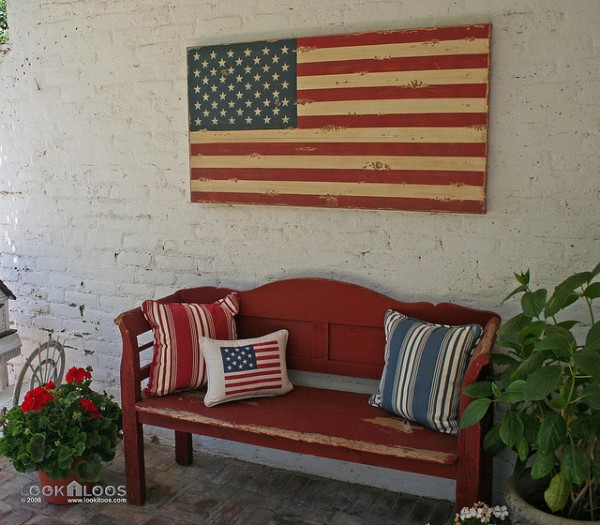 Got one of the to do's taken care of though. Notice how I do the most fun items on my list first? Check out this festive hostess 4th inspired basket/beach bucket. Full of cocktail napkins, local Tim's Chips, licorice, nautical tumblers & kid's straw cups and a bottle of Sauvignon Blanc.  Yikes, I hope my friend doesn't read this before I have a chance to deliver it…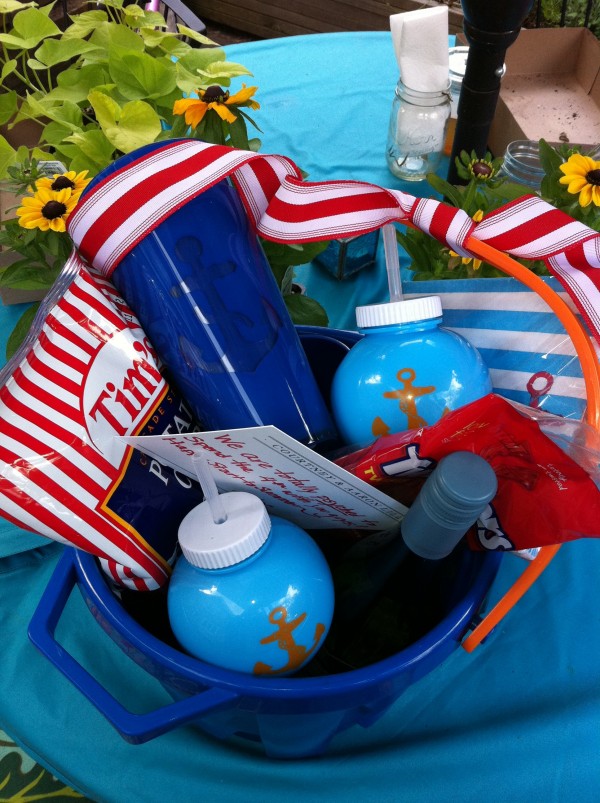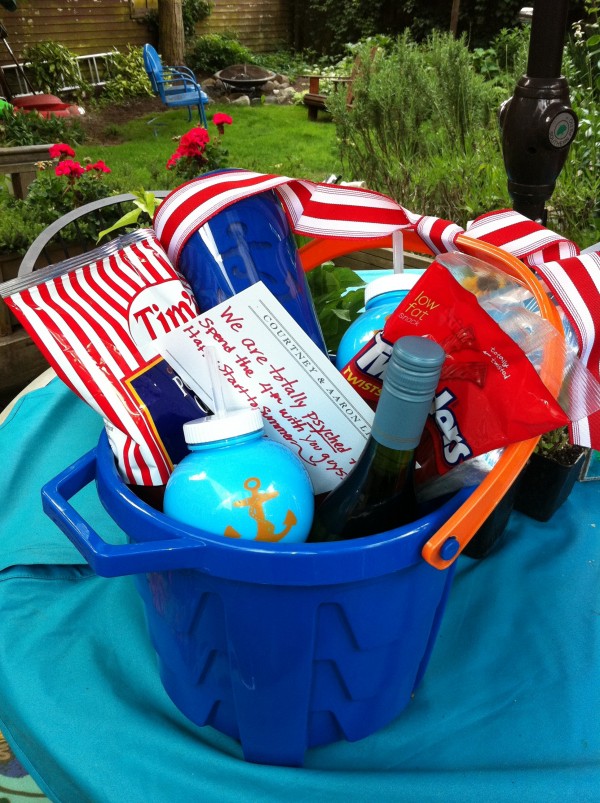 All sourced from my fav. red Bullseye store…God Bless Target, Oh, and America!
P.S. I had to buy a stack of those nautical tumblers for myself too, they were too good to pass up!