May 13th, 2011
Weeding is back breaking, but so gratifying and addicting don't you think?  Once I start, I'm on a mission…
I did some major weeding over the weekend and am hooked.  Actually, I've been doing this all year long, as weeding is such a metaphor for life too.  What kind of stuff are you taking out to make room for better growth?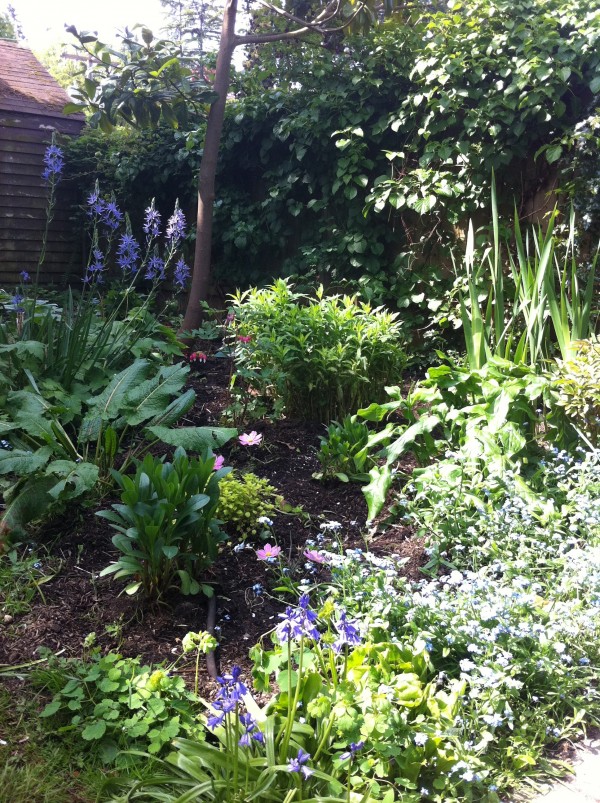 I wish I would have taken a "before" pic., but this is the "after" of one particularly weed-prone corner.  Next up, some pops of colors needed.  Hmmm, what to buy???
When I'm all done (Then again, when will that be?  Afterall, one is never really "done" with a garden–it's such an evolution) with my projects, perhaps I'll reward myself with some fun garden future like this chair from Ravenna Gardens?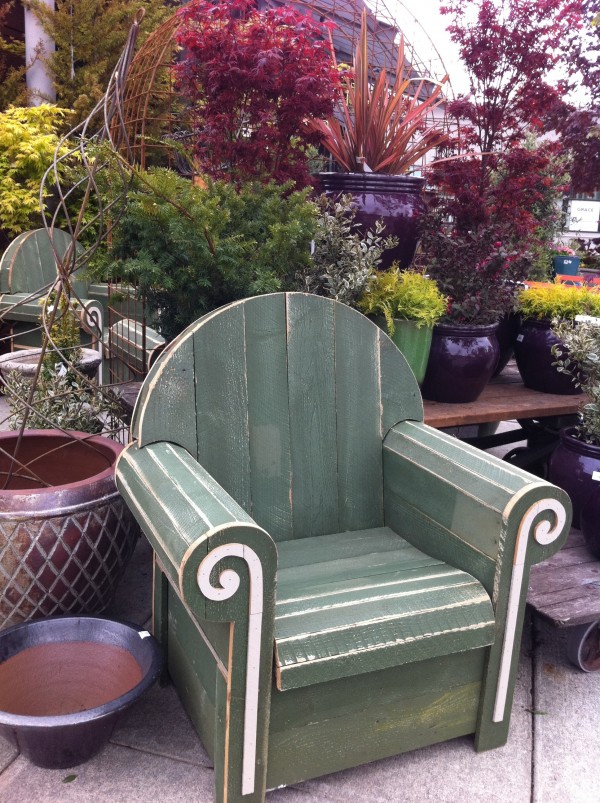 Or even better, this delightful little love seat for two.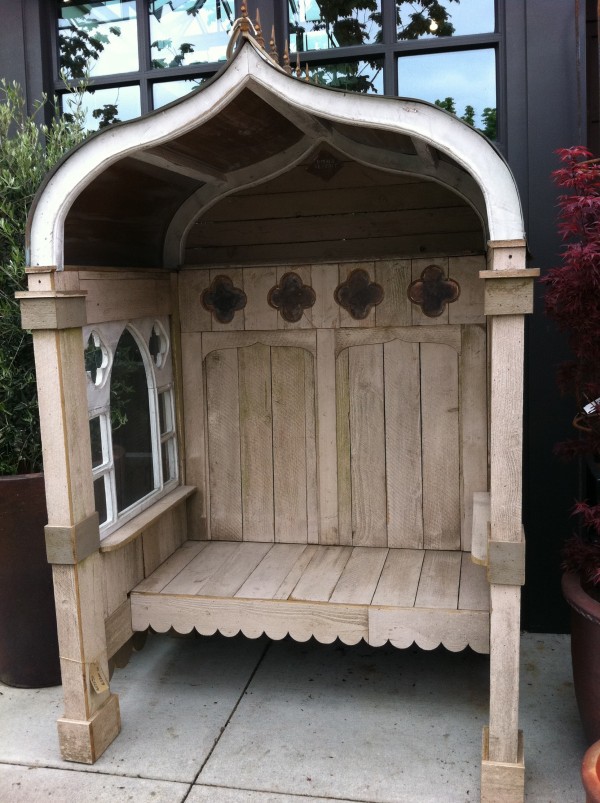 I'll continue posting more pics. from around the garden as we have so much goin' on out there.  A huge patch of Lily of the Valley, Forget Me Nots a plenty,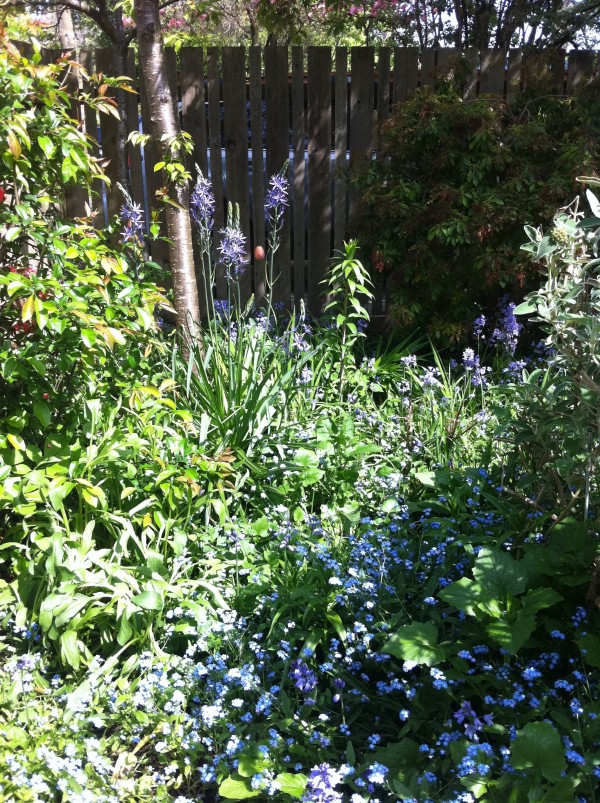 and soooo much more.
Happy Weekend And Weeding!