May 5th, 2011
You know the days that you're at least 3 beats behind?  That is me today.
I have no idea why…maybe, just maybe, fueled by too many bubbles last night?  Ooops.
First this Nicolas Feuillatte on our deck (yes that is sun that you see peering through!  it's gone today already though.)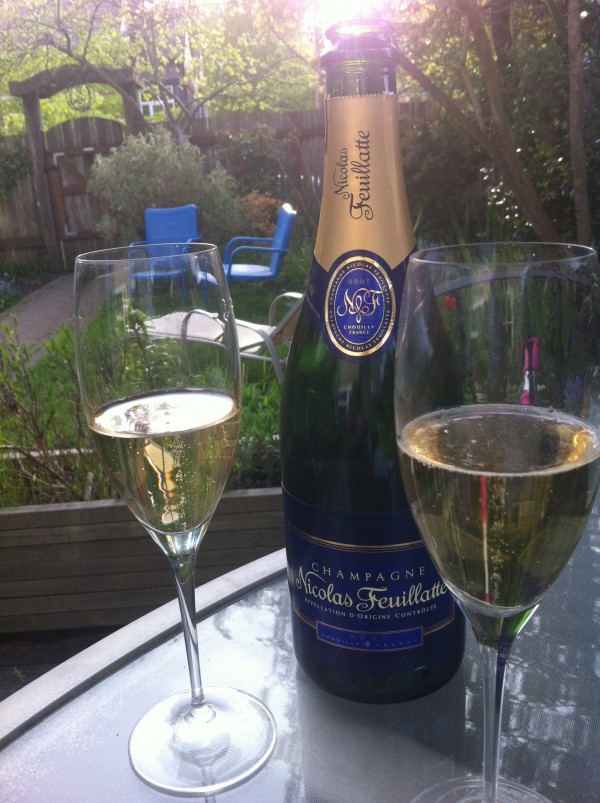 Then this bottle of Tattinger sent as a surprise by my in laws to Luc, last night.  Awww.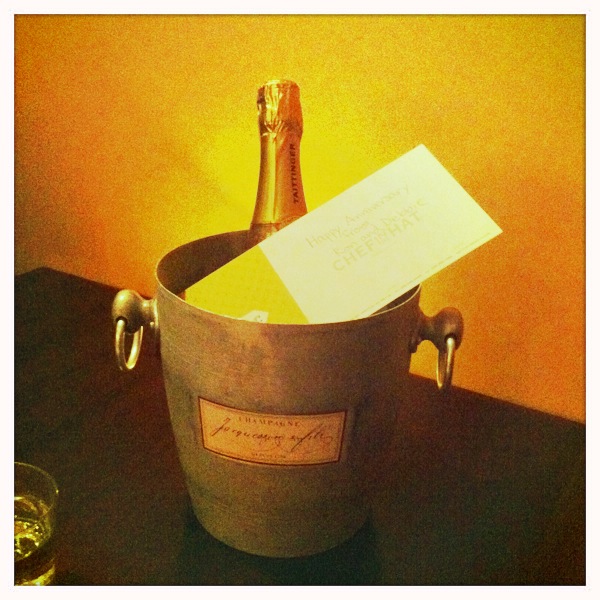 Gotta run, heading out for a shot of wheatgrass now.