May 16th, 2011
Well, we got at least one sunny day this weekend.  Still haven't broken the 70 degree mark yet though..ahh, something to to look forward to.
Anyhoo, time to get down to the business at hand–what we found this weekend at the farmer's market.
First up, asparagus–which were fat and all around gi-normous!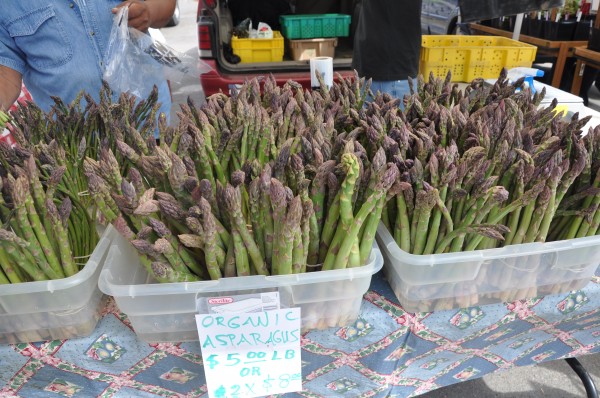 I love how asparagus are such a simple veg. to work with.  Pretty much throw em on the grill with some, salt & pepper, olive oil and voila!  Or check out this easy pisy recipe from Ina Garten for Roasted Asparagus from Food TV here
Next stand, mustard greens which are packed with all kinds of nutritional value, like cholesterol lowering properties, and cancer prevention (sounds kind of stupid, but is supposedly true…).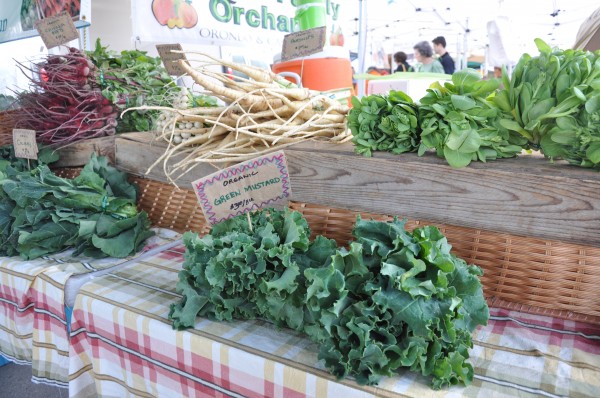 This yummy recipe from Simply Recipes also seems like a cinch and is on our menu for the week.  Check it out here.
And for the final green on the scene, check out these weird but cool looking Lady Fern Fiddleheads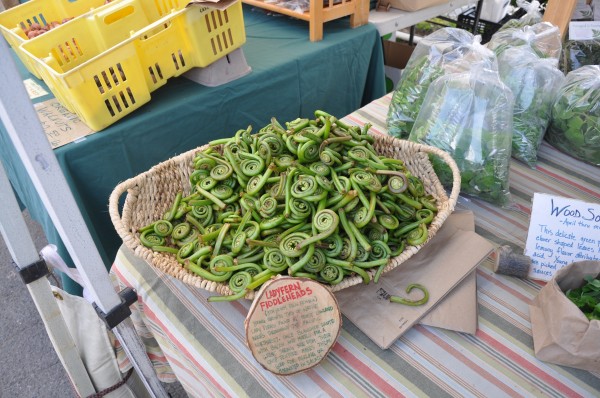 Beware though, these gourmet wild grown vegetables are not all edible, so make sure you are getting them from a good source and overcome the temptation to forage on your on without knowing for sure.  Interesting recipe found on Food 52 for preparing these unusual curled tips here.
Happy Monday.