May 9th, 2011
Still coming off a Mother's Day high…and for those of you who wondered if I actually got the Mini convertible…the answer is, I wish.  We signed up for Zip Car.  Love love, love it!  Soooo easy and such a fun way to "test drive."
While some folks may enjoy a formal brunch in a restaurant a country club or somewhere.  Here we are very happily eating ours Al fresco at the Farmer's Market.
Foodie Daughter # 1 enjoying a gyro with cabbage and pickled veg. on the side.  Not So Much a Foodie Daughter #2, enjoying some mini cinnamon donuts.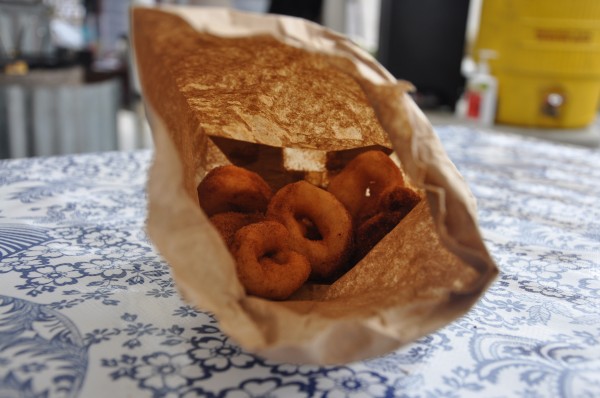 Quick report on the weekend's catch.  As I mentioned yesterday, it was a banner weekend at the Market–we went to 3 in all.  University, Ballard & Fremont.
First, baby turnips are a true spring find at the market. In fact, they are also called, spring turnips, Japanese white turnips or Harukai turnips.  And you know what else?  You can actually eat the greens on the top too (bonus!), though I may suggest sauteing them.
Can't wait to try this recipe for Baby White Turnip Salad with Toasted Pecans and Bacon Here.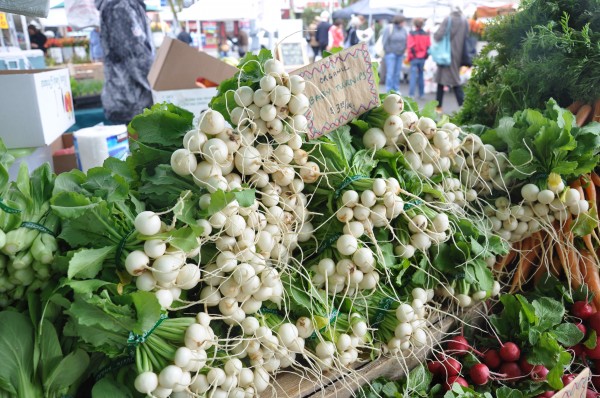 Then we found some promising looking starts for sugar snap peas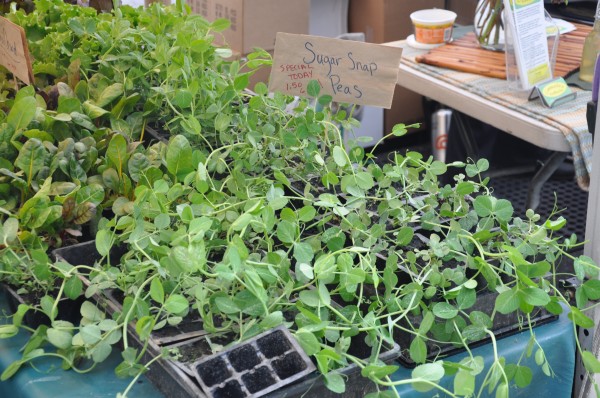 When these are big enough, I'm going for Tyler Florence's recipe for Shrimp with Sugar Snap Peas Here
And you know what they say about "an apple a day." Check out these beautiful box of pink lady apples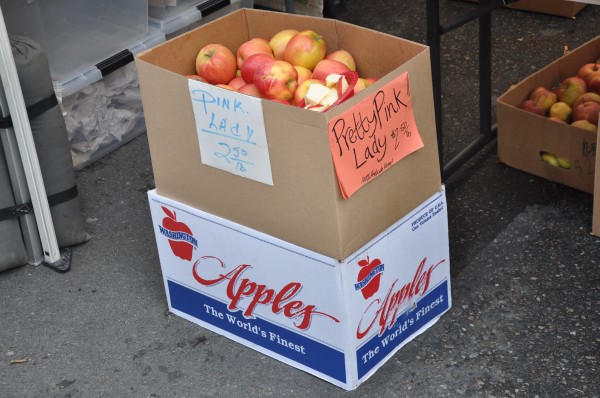 For these, I'm thinking Martha Stewart's adventurous, yet surprisingly simple recipe for Chicken with Cauliflower & Apples Here.
Bon Apetit!