May 3rd, 2011
I cannot tell a lie, we had a blast on our recent adventure to Arizona.
The climate is such a stark contrast to ours, which alone makes for both novelty (like something as basic as wearing shorts!) and fun.  Plus, I'm a firm believer that a simple glance up to palm trees set in front of clear turquoise skies– immediately lowers ones blood pressure.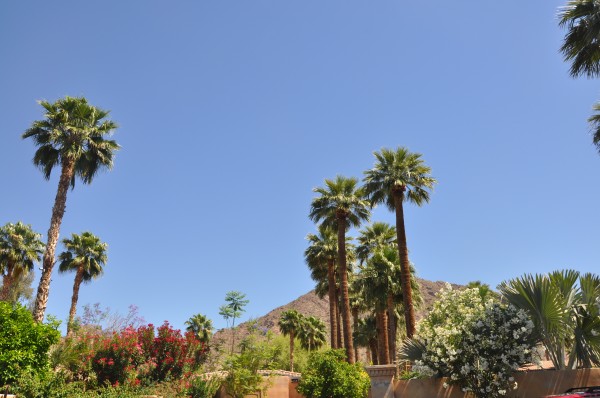 I've been going to Scottsdale now for years, (this picture is actually taken at the Royal Palms, which I have posted about before, and still adore!) though much remains unchanged from what I remember of Old Scottsdale, etc. the sprawl to the north down Scottsdale Rd. seems to be the new direction of development for the area.
A few extra special stops of note to share.
Kierland Commons has been around 6 years or so, but still seems new and fresh.  This outdoor shopping area provides some quality shopping and eats. We loved fun concept restaurant Chloe's Corner that serves as a gourmet convenience store, with delish salads, sandwiches, etc.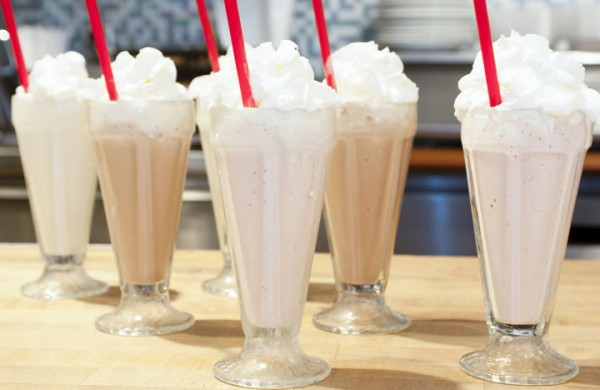 This kid friendly haunt is a place where you can belly up to the "bar" to enjoy among other things, a grilled cheese, a milk shake, a glass of wine or .50 coffee–which I loved considering it is located right next to a Starbucks!
We also thoroughly enjoyed the splash park as a cool off from the Railroad Park in Scottsdale–(Which, we hit twice!  The park is free and only $1 for a ride on the "choo choo" and carousel, kids were in heaven!)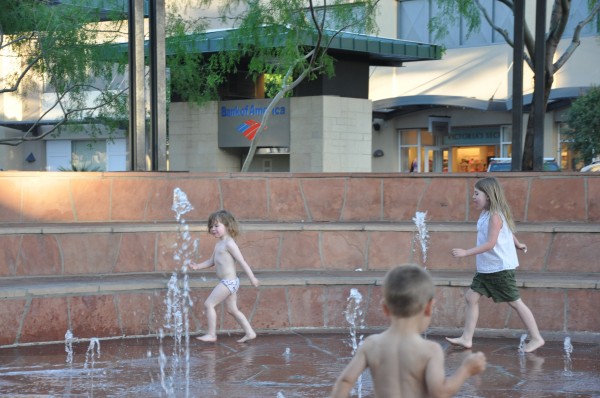 But let's face it, kids can get exhausting, at which point I headed to the anchor of the area, The Westin Kierland, and their Agave Spa for a treat/ment.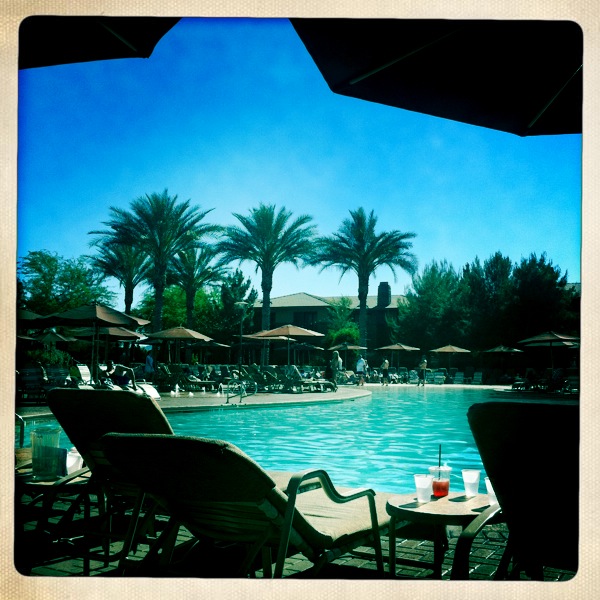 Here I am decompressing, kid-free and post massage…ahhhhh!
Onto prepping for a night on the town and over across the street to newly developing Scottsdale Quarter. Pop into this new high end outdoor shopping area for a primping session at the cool Dry Bar.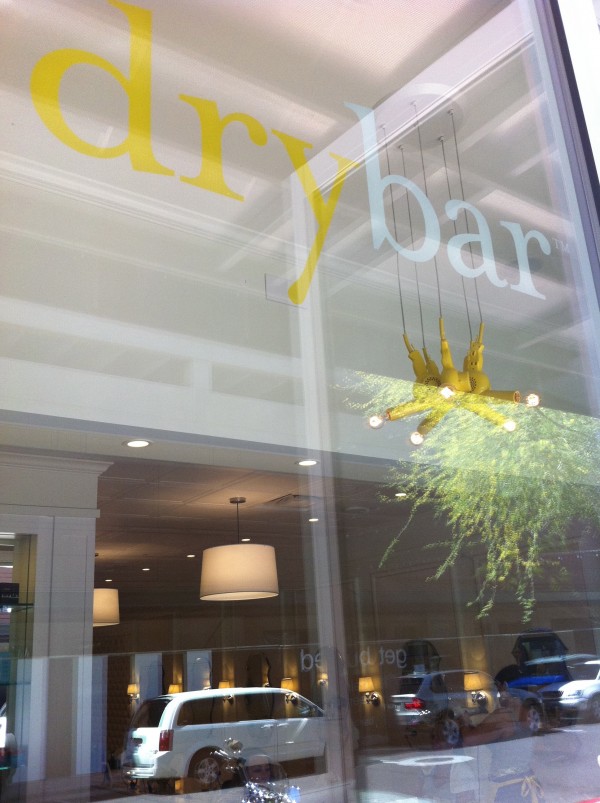 Love me a good blowout, and how cute is this canary yellow chandelier made of hair dryers?!
A tour of new & happenin' hotels and night spots isn't complete without a stop to The W Scottsdale. Though I certainly don't walk on water,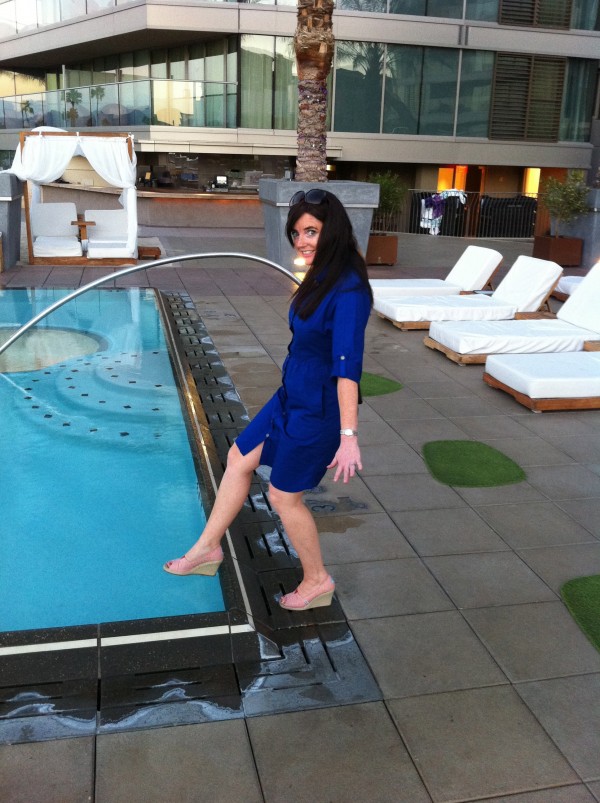 it almost seems like one could here.  The white hot pool scene is aptly called WET and is perched dramatically above the hotel entrance with four large portholes on the bottom, allowing "surprise" views from below!
Always a sucker for dramatic lighting, check out these uber cool lanterns that set the hip pool scene vibe.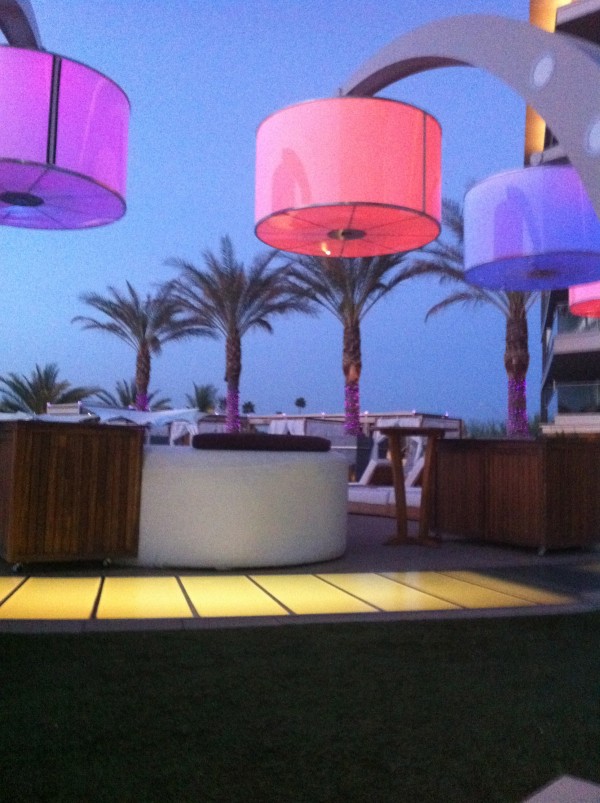 I recommend "wetting" your whistle with a Vitamin W Cocktail, a mix of Grey Goose L'Orange vodka, muddled raspberries, DeKuyper raspberry liqueur and orange, cranberry and lime juices.  It will only set you back a mere $12 bucks:)  That's 12 rides on the carousel!
And finally, no trip to the area is complete without a Southwestern inspired meal.
Mission, located in the heart of Old Scottsdale next to the old Mission
is the place for amazing table side guacamole.  This restaurant totally hits the mark for beautiful atmosphere and other succulent "modern latin" fare.
Of course sometimes "low brow" hits the spot equally as well, in which case I must admit, we ended the trip with a couple bags of Double Doubles from always mouth watering, In-N-Out Burger.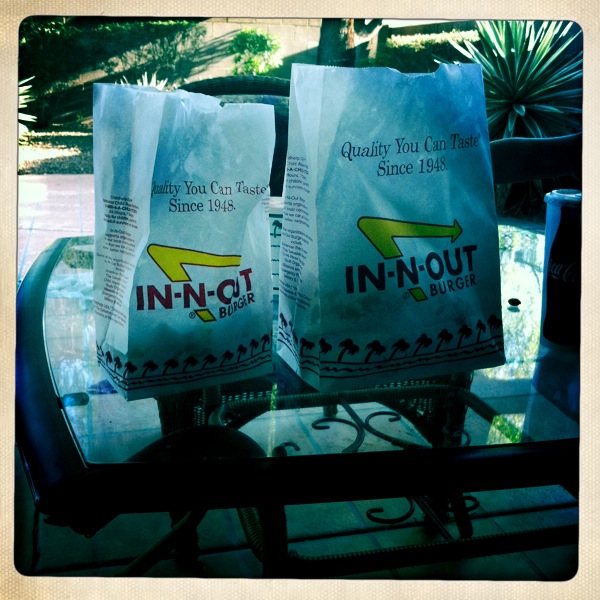 Adios Amigos!