May 25th, 2011
In the context of interiors, that is.
Ever notice how the right kind of decor, can take you from "Blahhh" to "YAH!!" ?
This was the instant mood elevation upon walking into to Kate Sehulster's Guesthouse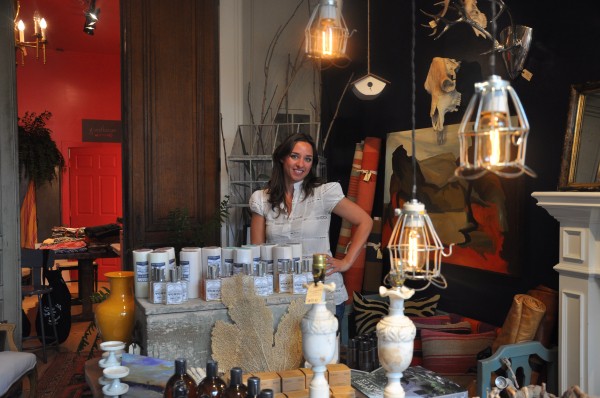 I'm such a sucker for playful sophistication and this is the vibe of this fun interior designer's Madrona storefront.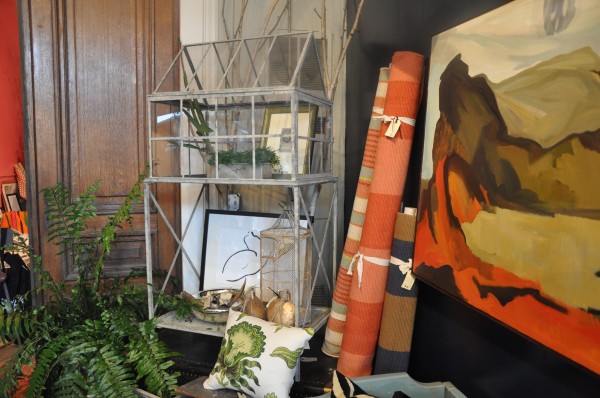 Loving the versatility of this canvas settee punched up with colorful pillows and textiles.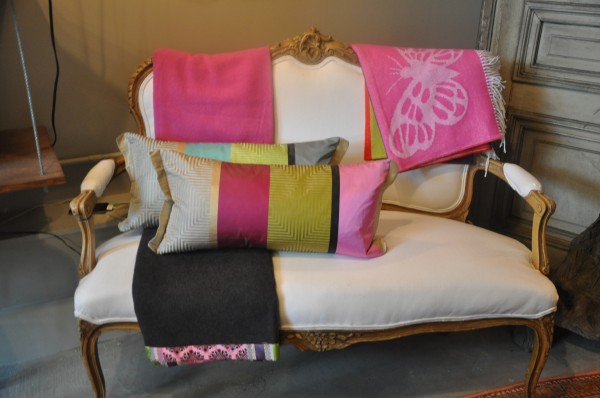 While my love of chandeliers is well-documented throughout this blog, I've never seen inter-changeable candle sleeve replacements, like these to change up your lighting and look of a room (think sconces too!) in a nano-second.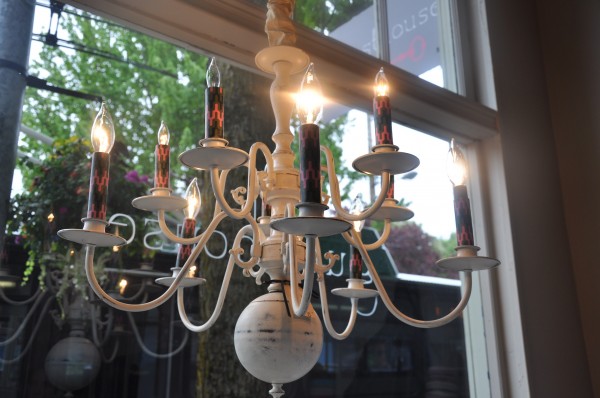 Look at the fun assortment of colors and patterns made by KaarsKoker.  There is always a next level of detail, now isn't there?  Afterall, it's ALL in the details…
And I swear, one day I'm going to get some "balls" (of course I am a lady, just not speaking like one at the present moment) and paint a living room or parlor a dark color with some gloss (we are talking "drama" here, remember?)  like this, for an elegant contrast against white and gold and light reflection as seen below with the mirrors.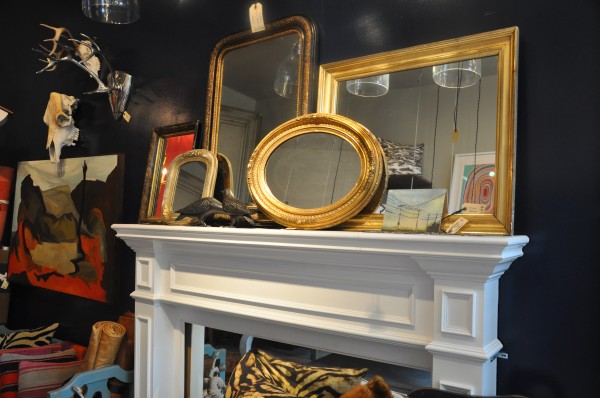 Should you need some help upon achieving any of these looks on your own, you may consider taking a gander at some of the book titles she also sells.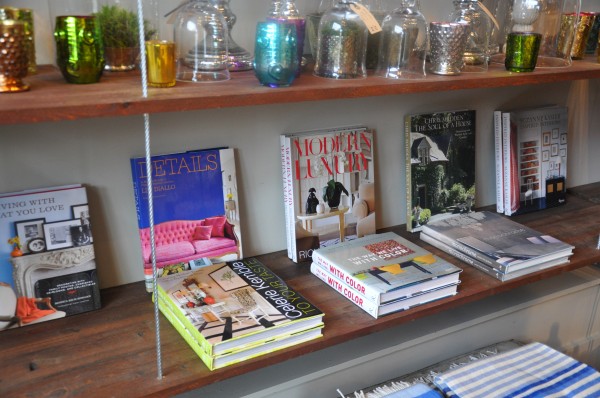 So go ahead and have yourself some Hump Day Drama!