May 10th, 2011
Remember that arcade game from the 80's?  I was actually pretty good at it, but alas, " a gamer" I am not.  I still don't know how to use our Xbox Kinect.
Though I'm in a serious "food mood" lately.    So wanted to share a particularly memorable meal/burger.
Just look at this beauty, glistening in the sun…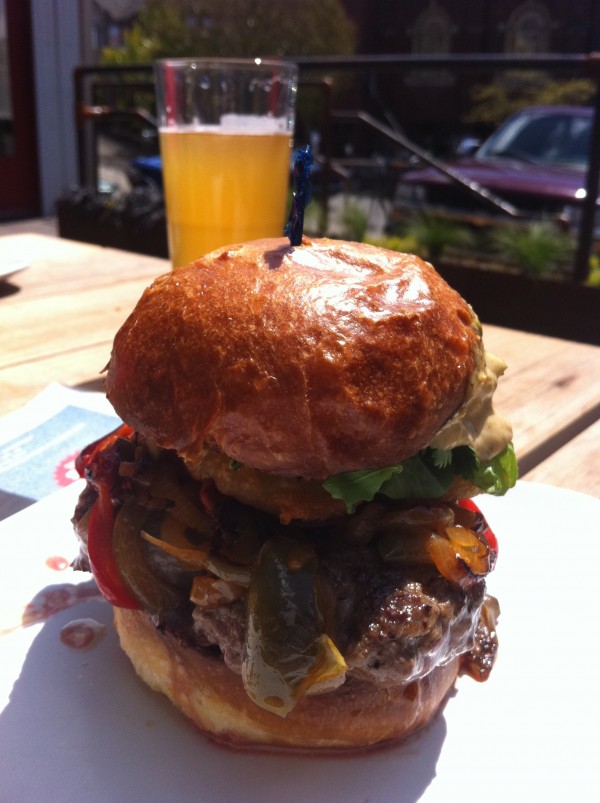 Uneeda Burger's mouthwatering Mediterranean Lamb Burger, complete with a tempura fried lemon (who would have thunk it?).
Yum and Yum.  By the way, the tasted as good as it looks.   And so it is, burgers on the grill tonight.