April 19th, 2011
A couple days late, but better late than never, right?  Even though it is still chilly willy here, shiver…the variety is picking up at the market. Hope you enjoy a few highlights.
The shellfish from Hood Canal's Hama Hama is quality fresh.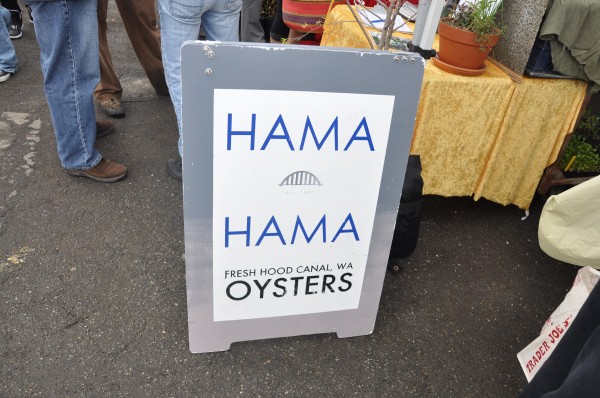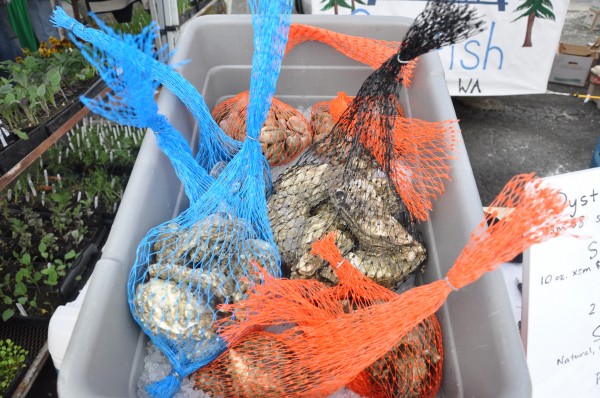 We went to a lovely Spanish themed dinner party later that night where our hosts served us steaming hot bowls of clams (sourced from Hama Hama), Spanish style of course.  I didn't ask for the recipe, but it seemed pretty darn close to this one I found from Epicurious, click Here. Loaded with lots of garlic, onions, I reco. having some crusty bread around for soaking up the broth.
You know how I'm a sucker for root veggies,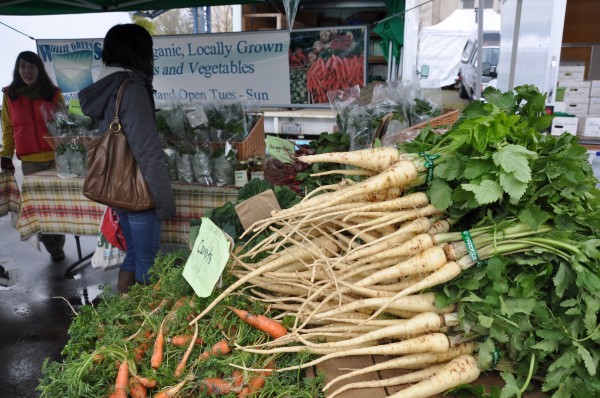 So this mound of white carrots was calling my name, waiting to be made into something delish.
As alluded to earlier, here in Seattle things are still quite cold, in fact, coldest April on record…soooo I thought another soup recipe would be appropriate.  Check out this delish recipe from Farm Girls CSA for White Carrot Ginger Soup Here.
And finally, I was so excited to see these rhubarb starts. Does your palette crave sour tartiness too?
Check out this recipe from Food Network for Grandma's Rhubarb Pie Here.
Check ya later.