April 6th, 2011
Ok, yes I did.  Had to buy it.  The issue pretty much had me at "hello" peaking out at the newsstand.    What I really should have given up for Lent is US Weekly, but that's another story.
Counting down the hours to scour through the pages and drink it all in.  Planning it as an end of day reward, wondering if it would be weird if I read it while wearing my wedding dress…? Smile.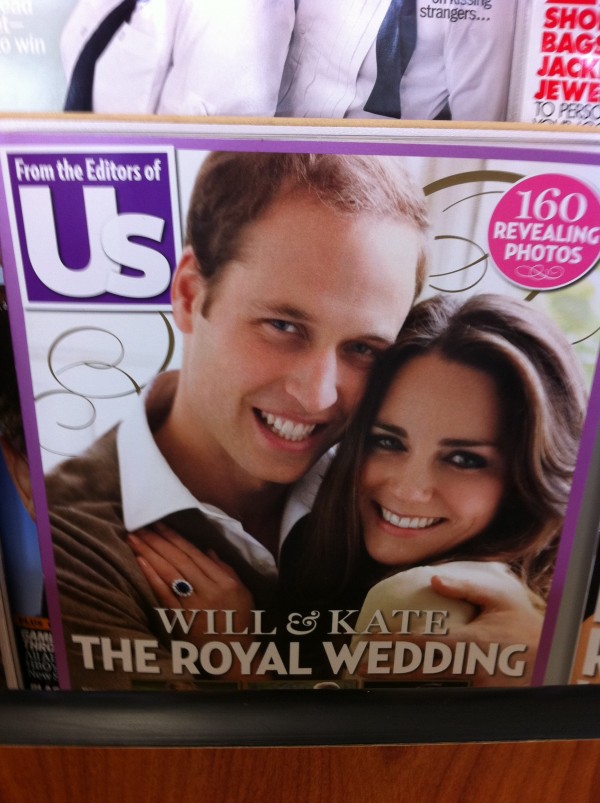 I'm sure I've blown $10 bucks in far more frivolous ways… what can I say, I'm obsessed along with the rest of the world.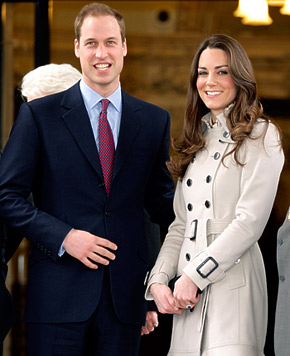 Credit: Indigo/Getty Images
Which designer is she going to wear? I keep hearing McQueen, McQueen, McQueen…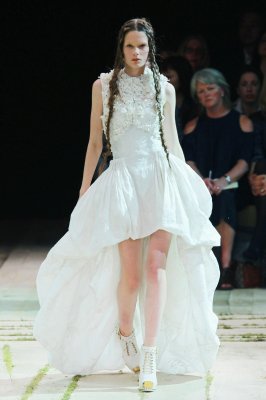 Since I missed out on the window of doing an NCAA bracket this may be my chance and frankly a little more interesting.  Though don't get me wrong, the UCONN victory was not lost on a certain member of this household.
So who do you think the lucky designer will be?  McQueen, Temperley, Bruce Oldfield?
Oh the sweet suspense !