April 4th, 2011
Gosh, I hope I'm not letting you all down, but didn't make it to the market this weekend, cuz I was out of town…and we have a birthday in our house today, oh excuses excuses.   Maybe I'll throw a 2 fer at you for next Monday to make it up to you:)
I did however get a shot of these flowers last week–waiting to go into flower boxes and into oversize pots and in some cool ole wine crates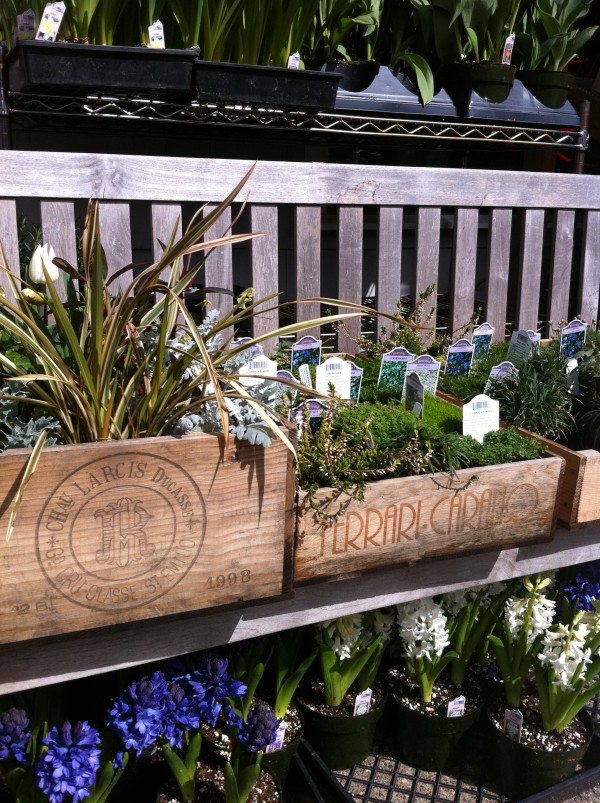 …or anything else, for that matter.  Ahh the sweet smell of hyacinth.
Let me remind you that, "April flowers bring May flowers"
So hang on everyone, they are a comin'.  Or already they are here, but it's perhaps a bit too soggy to enjoy them.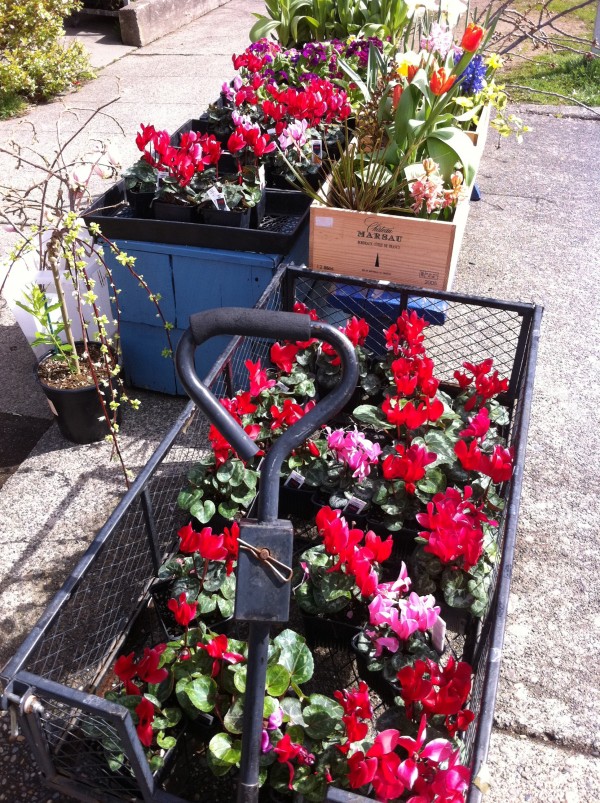 Have faith all…our moment is just around the corner.