March 21st, 2011
We have a little family weekend tradition of hitting the local farmer's markets over the weekend. Have even been known to take a ferry in exploration of good markets, like to Vashon Island, or Bainbridge Island or others as the pickin' starts to get good.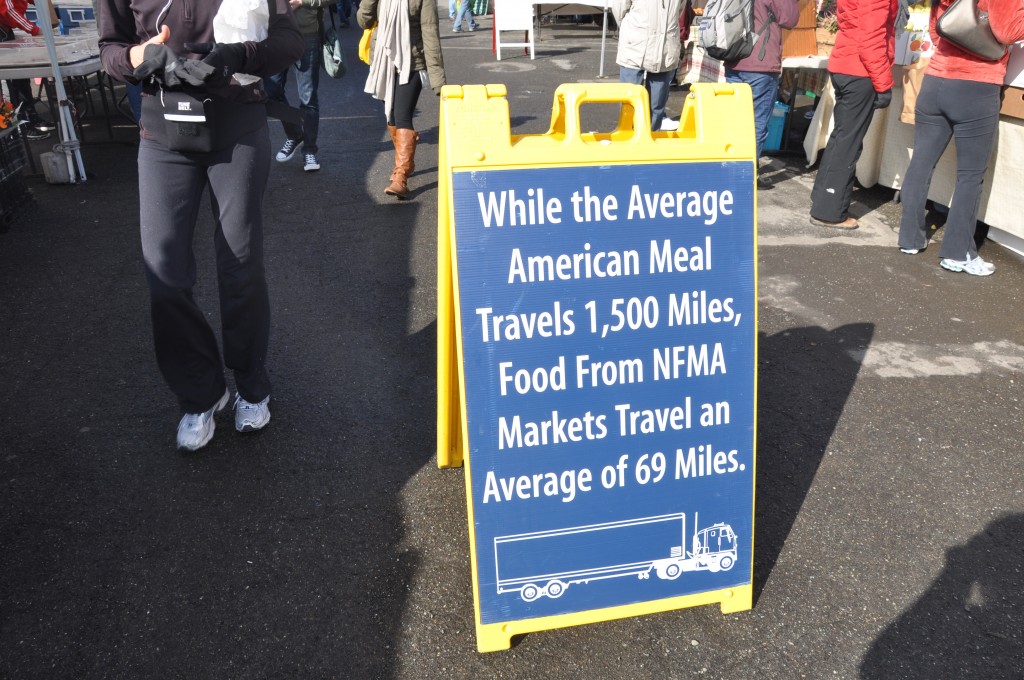 This sign should be motivation enough to lower your carbon footprint, right?
As unbelievable as it is, several markets here are open year round, though they are starting to amp up by offering more variety of " fresh" as it's now officially Spring.
So my plan is to provide a review of the weekend's goodies and some simple preparation ideas each Monday as a standing post.  I hope you're into it.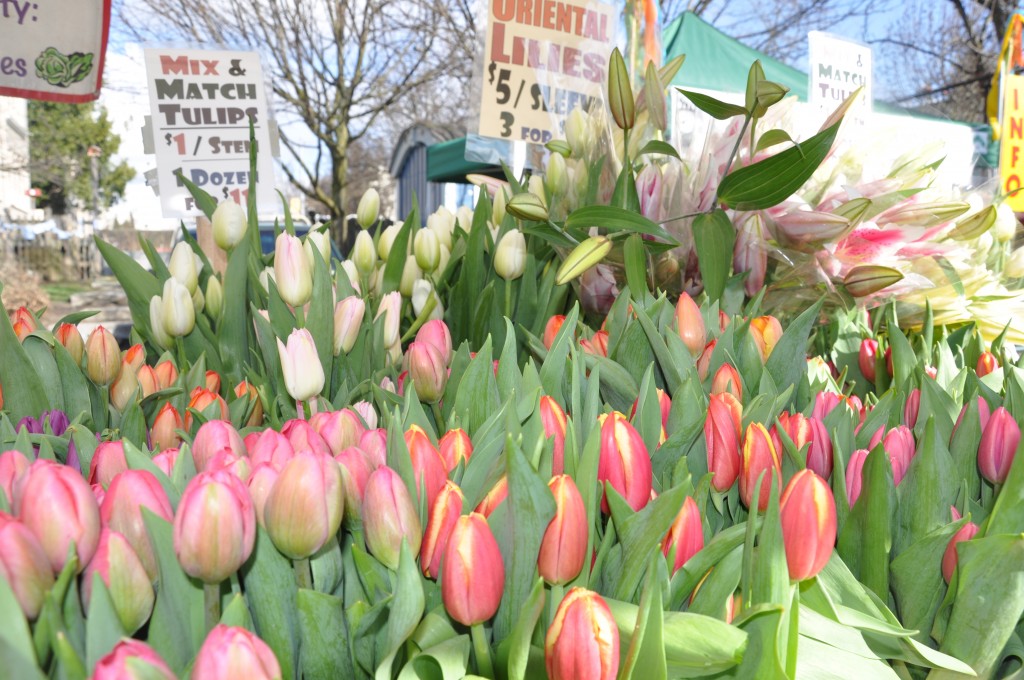 This time of year, tulips are the official "greeters" of the market.  Always good for an inexpensive, while still elegant centerpiece.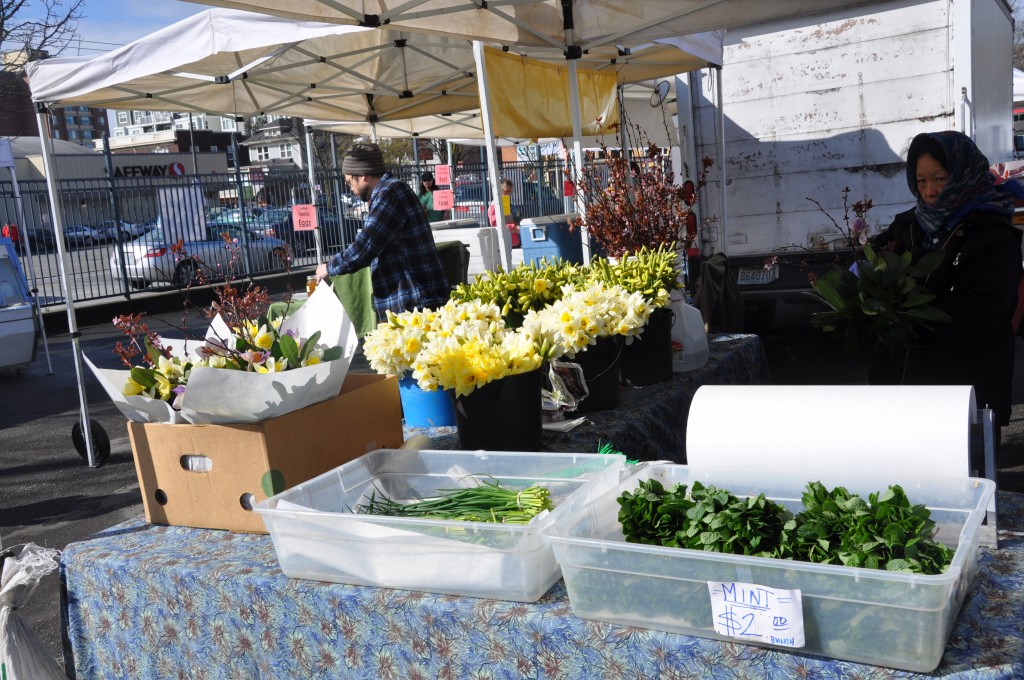 I'm still in awe of the amazing growers that hail from this area.  Check out the daffys dancing in the sunlight and fresh mint for juleps.  Start honing in our your technique now in advance of the Kentucky Derby.  Delish recipe from Food Network Here.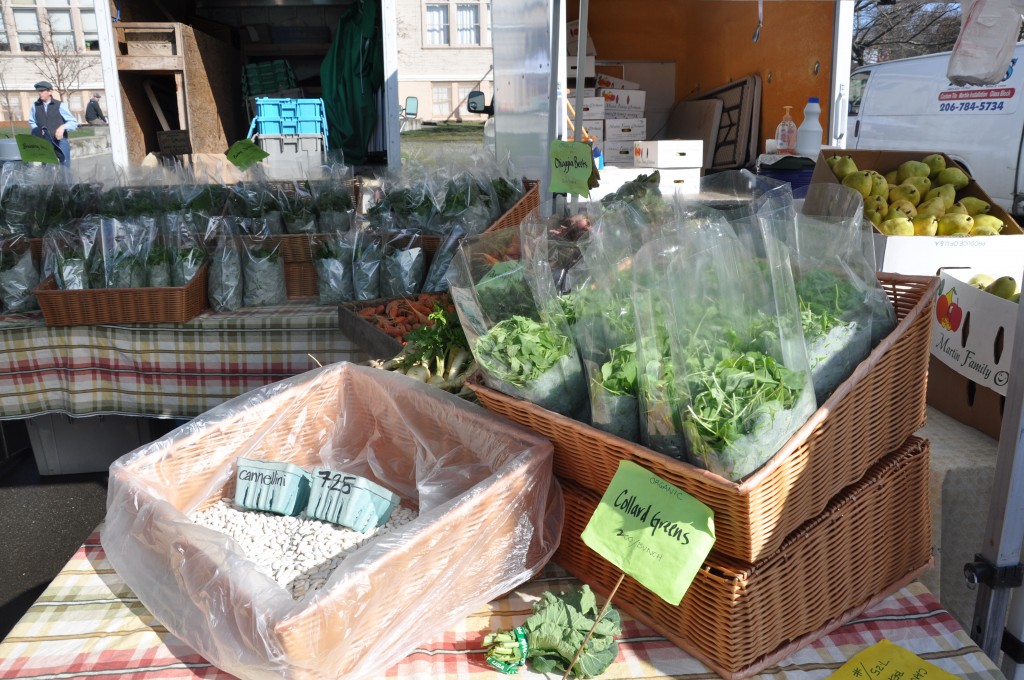 Collared greens have entered the scene. Yummy recipe from Gena Knox here for Collared Greens with Ginger and Soy, a fresh take on a traditional southern comfort side dish.
Couldn't resist a few scoops of cannellini beans.  Check out this mouth watering recipe for Chargrilled Tuna with Dressed Beans here by Jamie Oliver.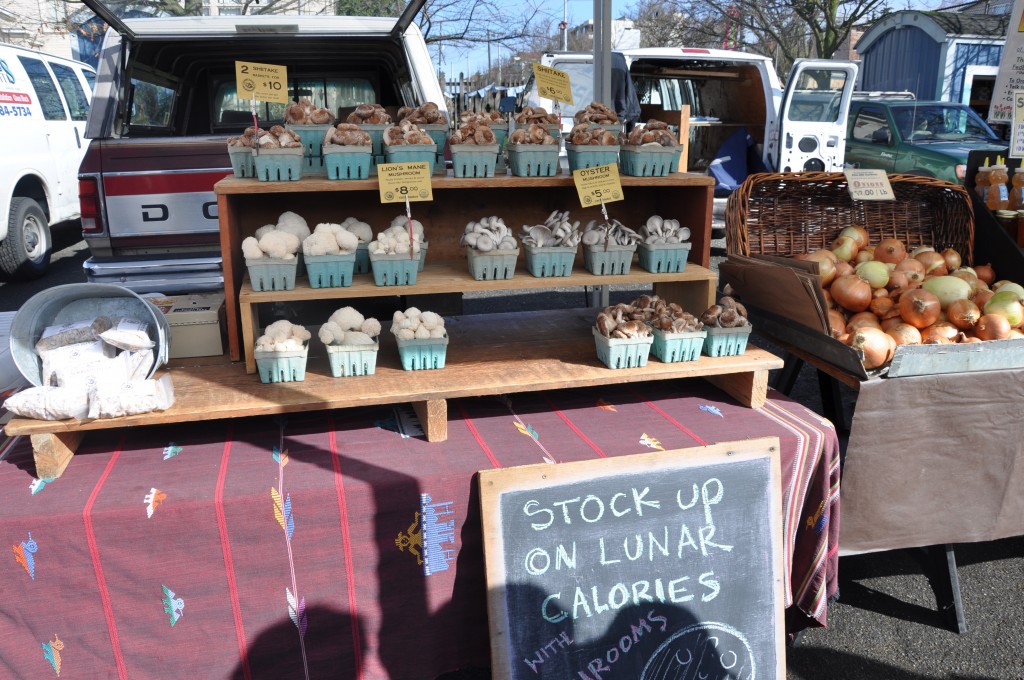 Next up the 'Shroom stand.
We're talking about food here, remember?  Interesting tid bit for you, turns out that lions mane mushrooms are not only are tasty, they appear to have nerve regenerating properties, stimulating nerve growth and aiding those with cognitive impairments.  Note the funny sign reminding us all to check out the crazy moon or biggest in 20 years, Sat. night.  Did you see it?
Back to the shrooms, it's so easy to saute mushrooms and they'll pack a flavor punch to so many of your favorite dishes–like burgers, fresh pizza, crostinis, and more.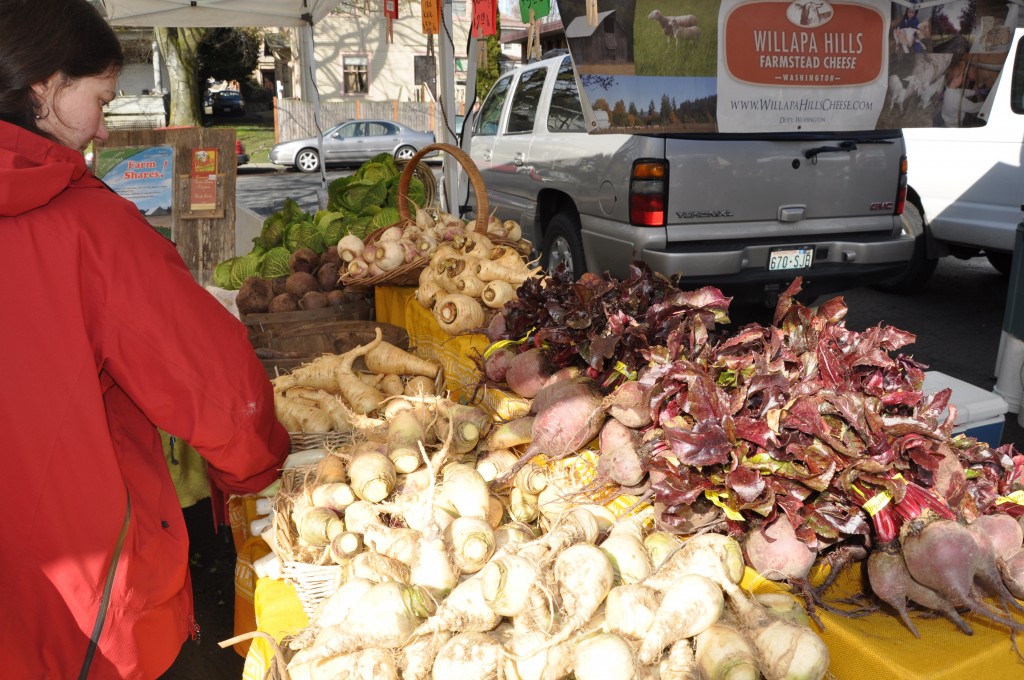 Root veggies are always a good one to throw into your basket.  Roasting with olive oil, salt and pepper is simple and delicious.  Beets are a bit of an obsession in our house these days, the golden beets especially.
Now on to the cheese guy, from Port Madison Cheese.  This is goat's milk cheese.  A simple delicious addition crumbled on top of your roasted beets (above) on a bed of arugula.
Of course a lot of folks end their meal with cheese, but if it's a sweet finish that you are looking for, JonBoy caramels are a little slice of heaven.  Note the distressed expression on the caramel man's face as my little angel touches more than one sample…:)
Fridge stocked for some good eatin' this week.