March 28th, 2011
Well I didn't actually make it to the farmer's market this weekend, but the Fremont Flea Market instead.  Just as fun, check out what we found: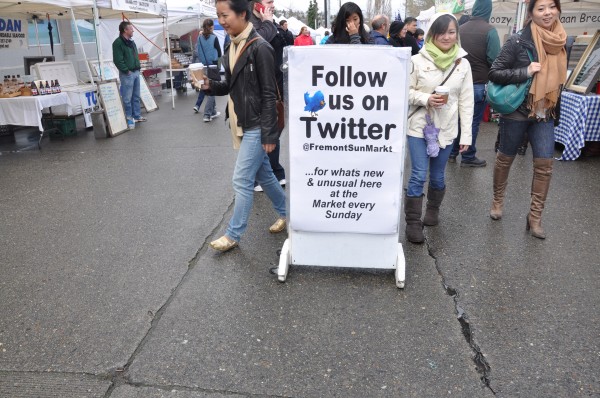 If you're local, follow them on Twitter.  This market is open EVERY Sunday rain or shine…
Had so much fun sifting through the treasures.  New, handmade, vintage, re-purposed, even a  bit of junk, it's all here.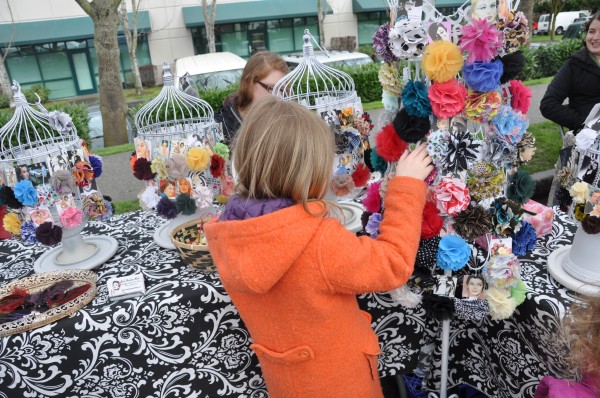 I give my girls $2.00 in a plastic baggie, usually in coins so that we can practice counting.  For a couple of hours of entertainment at least, I think it's pretty friendly on the budget.  P.S. I have a little more than $2 bucks in my baggie, but don't tell them that.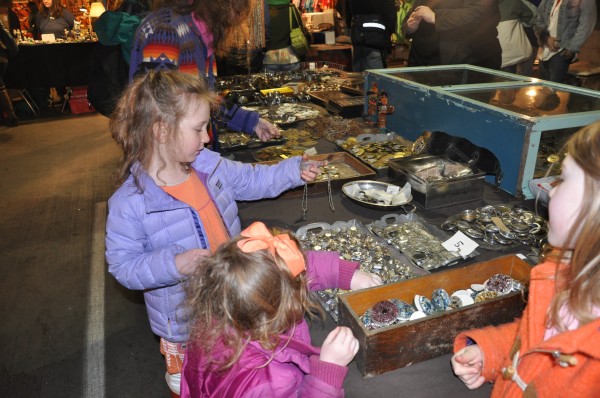 They walk the market so full of purpose and love being empowered to make choices to spend their money.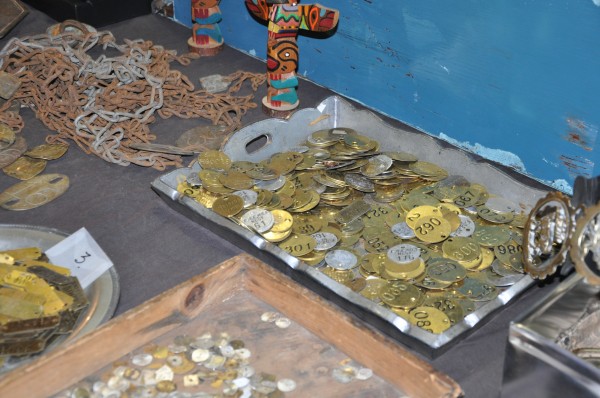 These tables were particularly intriguing to me.  How cool would a necklace on a simple chain be with these old room number keys?  Plus I hear jewelry trends are gearing away from "statement necklace" to a more simple pendant style.  Perfect way to stay on trend and on the cheap. bonus.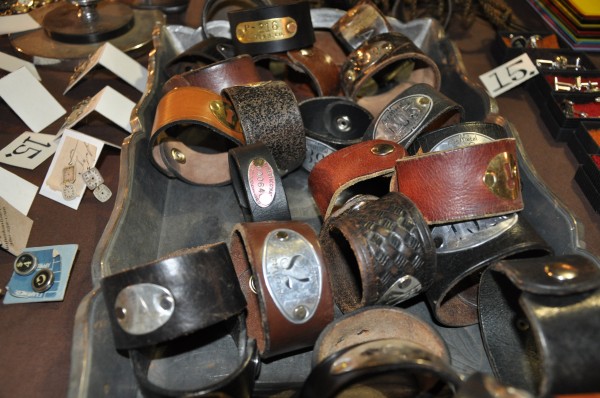 How cool are these rockin' leather cuffs with metal plates?  I'm going to accessorize  mine with a flowy floral sundress belted with a utility jacket.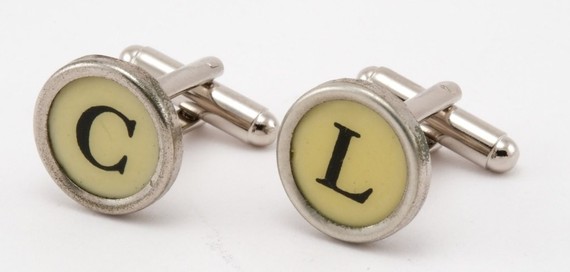 And speaking of cuffs…check out what you can do with these old cool typewriter (I had to explain to my five year old what a typewriter is! Oh how time flies since typing away on the old word processor back in college days!) keys.  Cuff links.
Ooh look they happen to be my initials!  A girl can pull off cuff links too, right?  Menswear for ladies is also a trend so I don't see why not.
Welcome to a new week everyone.