March 16th, 2011
Having a tough time knowing what to wear or what bag to sport?  Feeling a little seasonally schizophrenic in the fashion dept.?  It's certainly understandable, as one minute we are courting Spring and the next there is a fire in the fireplace.
I find the nautical look to be a safe transition for welcoming Spring. This is why I love these sail bags, made from, you guessed it, recycled yacht sails.
When dreaming of sailing and all-things-nautical, Nantucket is the first image to come to mind.  Peter Beaton's local Nantucket studio is an absolute FAV.  Oh, and who's the babe in the Wayfarers?

The classic shop on Straight Wharf is a favorite for our WHOLE extended and immediate family.  Quintessentially, preppy chic.   Ordering my bag (and a few stripey T's and some wellies while I'm at it–more on them in an upcoming post, not to veer too far off topic) with cute braided handle now.
How cute are these "number" sail totes below from a darling shop on Etsy?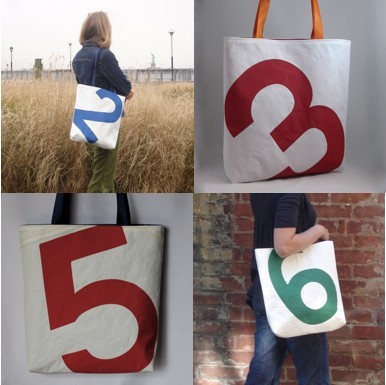 What's your lucky number? Check them out by searching Reiter8 on Etsy.  Yours for $80.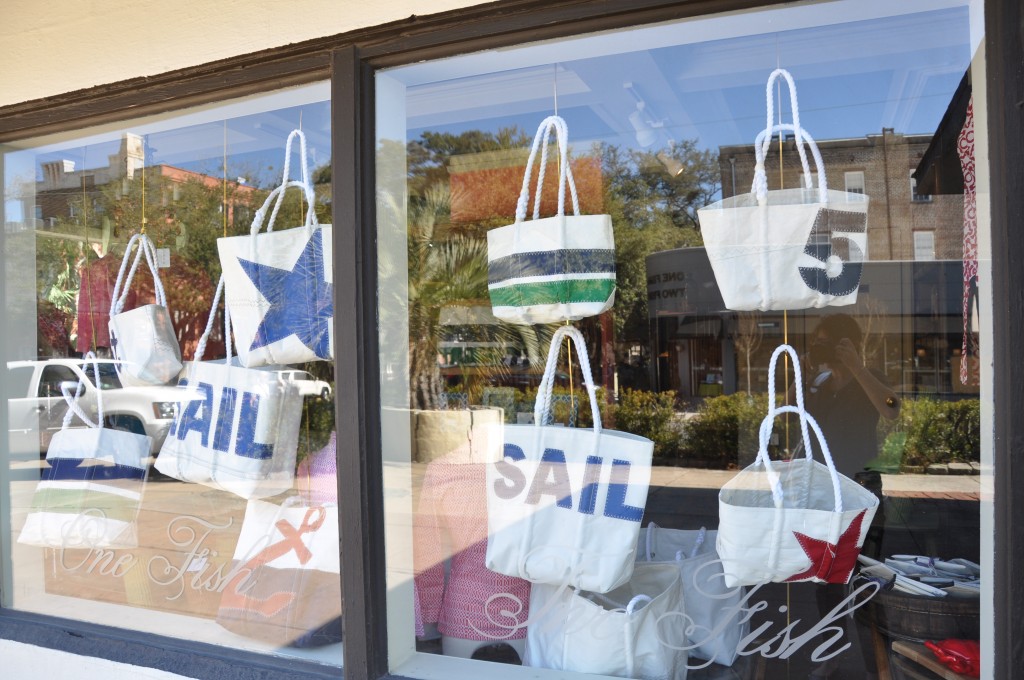 And check these awesome French sail totes adorning the windows of one of my favorite Savannah stores, One Fish Two Fish Do you get the pun, sail, sale?  Clever.
And finally, how legit are these Ella Vicker's totes?  The idea was born from inspiration sailing as first mate on Americas Cup winner.  What a fresh look…the canvas, the preppy vibe, the re-purposed element…done deal.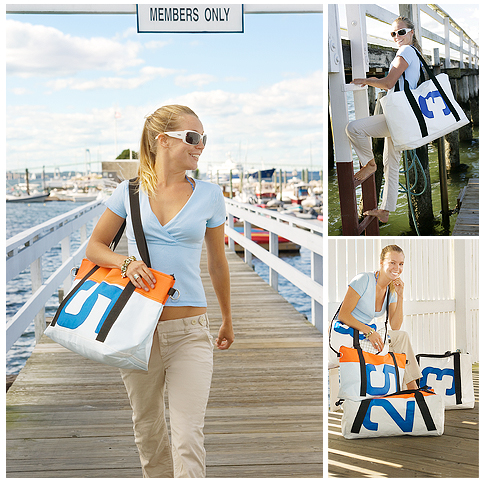 See ya Schooners!