March 15th, 2011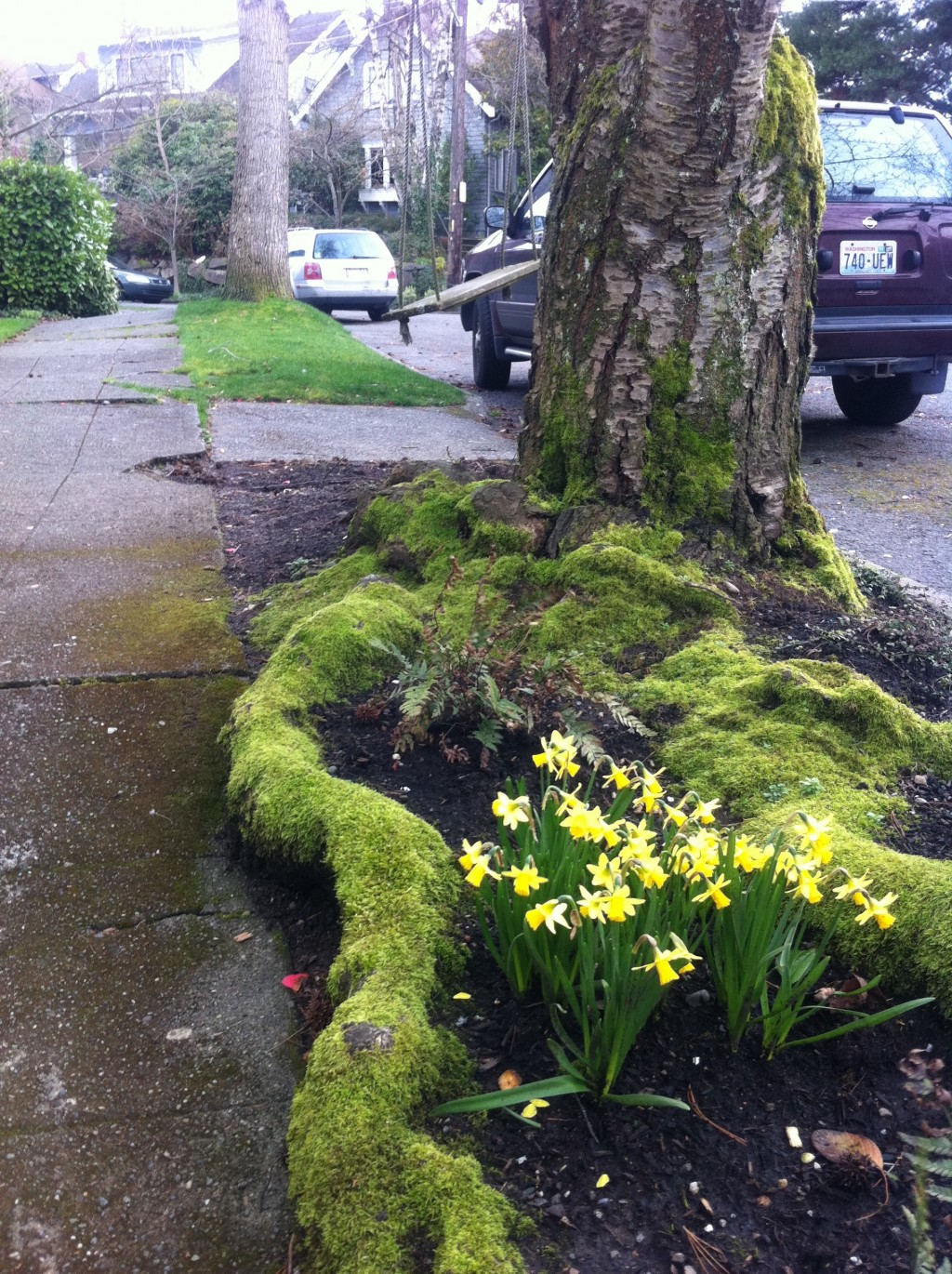 I know I'm not the only one a little overwhelmed with the state of the world right now?
Counting blessings, continuing prayers and finding some peace  on a walk through my hood–like this tiny little discovery of delicate miniature daffodils sprouting up through mossy tree roots….
And do you see the sweet old fashioned swing hanging here for the neighborhood children?
Hope.