March 22nd, 2011
I love the word "irreverence", and all that it implies.  But the term IRREVERENT is especially good in the context of design and interiors.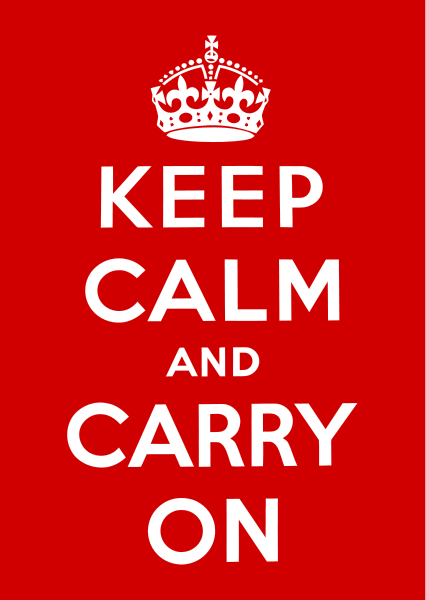 (Not sure exactly who to credit here, the Queen perhaps?)
I see this so often…people showing too much restraint and playing it safe with their interiors.  Boooor-innnggg.  Unexpected elements and "daring to go there" is so much more interesting.
This is the "m.o." of amazing designers, Bob & Cortney Novogratz and it works so well.  Their new site, The Novogratz is under construction, hurry up guys!  Otherwise it would FOR SURE be a part of my Blog Love/Roll (did you notice a new lil. addition in the right sidebar?  This is only a mere start of blogs I love.  Send a comment if you're privy to a blog that may cover similar material)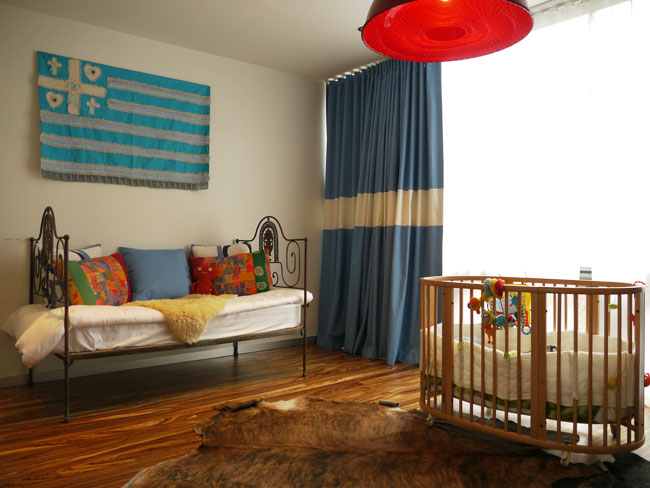 Photograph by Jeffrey Hirsch borrowed from New York Social Diary
Talk about having some cajones while designing a baby's nursery.  I suppose they have learned a thing or two since this is now their 7th, that's right, 7th bambino.  I also hear that their NEW show is coming to HGTV soon, I can't wait!!
Ann Carrington's flag, LOVE.  Cow Hide rug, LOVE.  Rod iron day bed, LOVE.  So not Pooh Bear, LOVE.  Screw the glider, they are ugly anyways.
And now take a little meander over to this gorgeous room from the Greystone Estate.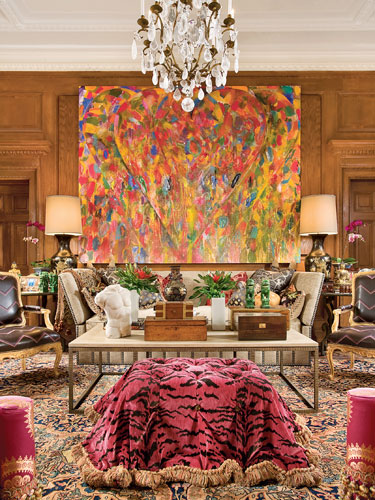 Image from Veranda and by designers, William Eubanks and Mitchell Brown.  Photo credit: Peter Vitale.
Irreverant?  A little bit, you know classic wood paneling, and pink zebra throw?   Enormous over sized wall covering–couldn't love anymore.  Bravo.
Don't keep so calm, but still carry on.