February 1st, 2011
What's more satisfying than basking in the after glow of a successful dinner party?

And this one literally was glowing. 50+ candles were strategically placed (Glassybaby's & pretty much anything I could get my hands on w/a wick) and designed to counteract the "January dreary". I teamed the glow with a bright yellow and blue table scape.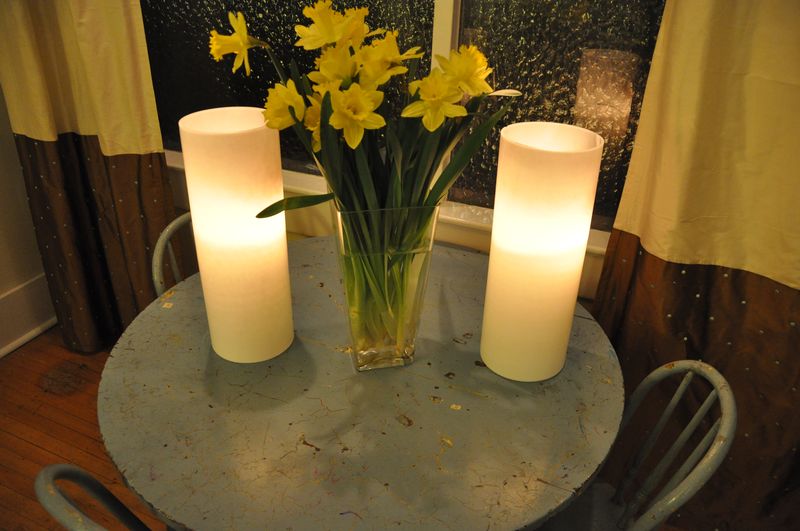 How cool are these over-sized glass vessels that I picked up on total clearance at Target for a kid-you-not price of, $3.79/each? I'm sensing a "white party" coming on next…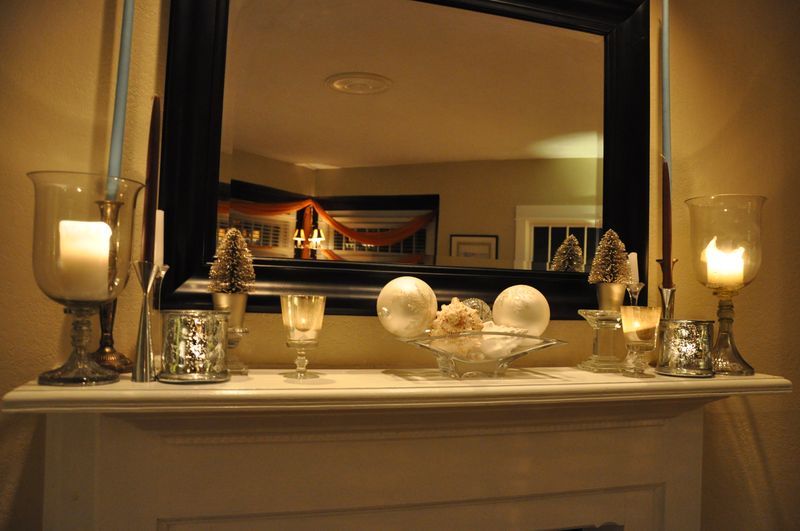 (still have a few holiday pieces up on the mantel as I still need some sparkle)
But the real star of the party, my husband's Julia Child's inspired menu aside, (recipes upon request) was our hostess gift. A big beautiful bottle of my new favorite aperitif. St-Germain.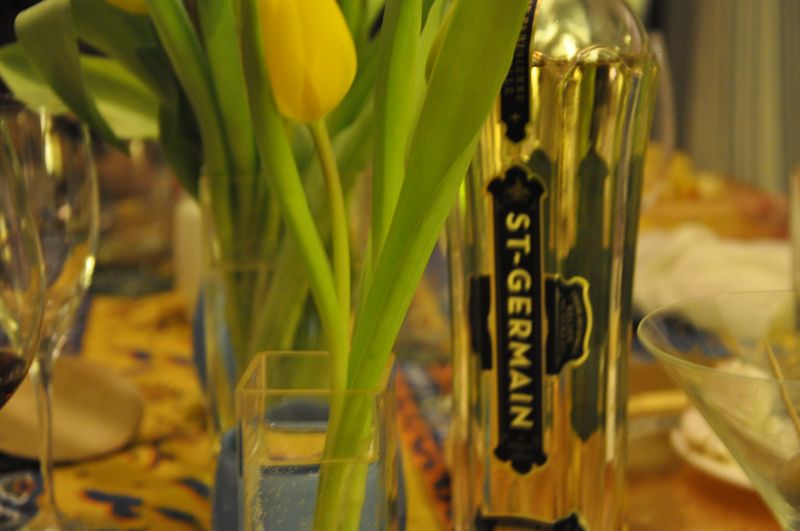 Of course the bottle looks so handsome perched upon the table or a bar, but it also has a nifty flavor, that's right I just said "nifty". It's almost indescribable, as is made with elderflower blossoms, hand picked from the Alps. You really must taste it for yourself.
Check out the Website for fun and simple recipes like THE ST-GERMAIN COCKTAIL: http://www.stgermain.fr/cocktails.php
P.S. Hey everyone, can you tell that I finally got a "big girl" camera? Raise your hand if you notice the difference in the photo quality! I'd love to hear from you.