February 26th, 2011
We were down south Y'all for about a week and managed to eat our way pretty well through the city.
I'm so choc. full of interesting tidbits from this trip, I'm about to pop. There are so many aspects to being in Savannah that are SO DIFFERENT from a Northwestern existence, it's difficult to know exactly where to begin, but as they say, "the way to a reader's heart, is through their stomachs," so let's begin with food.
First you need to wet your whistle by sipping southern sweet tea.  A particularly dreamy meal was lunch at Cafe 37, outside the ever quaint neighborhood of Ardsley Park.  We started with an amazing cheese board dripping with Tupelo honey, or liquid sunshine, locally sourced from Savannah Bee Company.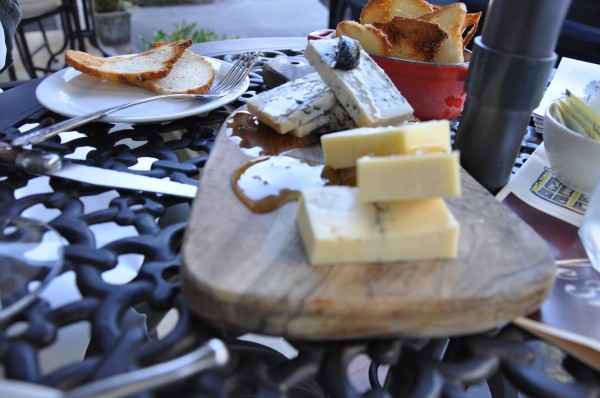 We also enjoyed a special salad with poached pair filled with oozey goozey (yes, that's a real term) gorgonzola, sprinkled with spiked candied bourbon pecans, grilled chicken and baby greens.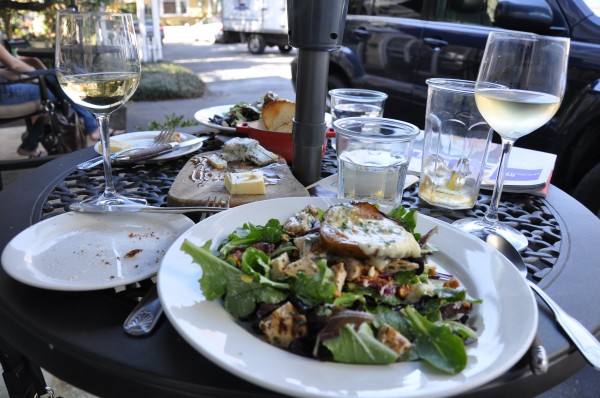 For a celebratory meal, must check out the historically significant, The Olde Pink House.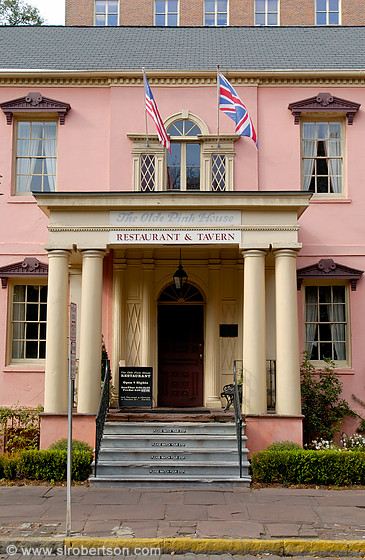 The decadent line up of cuisine was full of interesting flavors and indigenous menu items like She Crab Soup, or female crab as you could guess…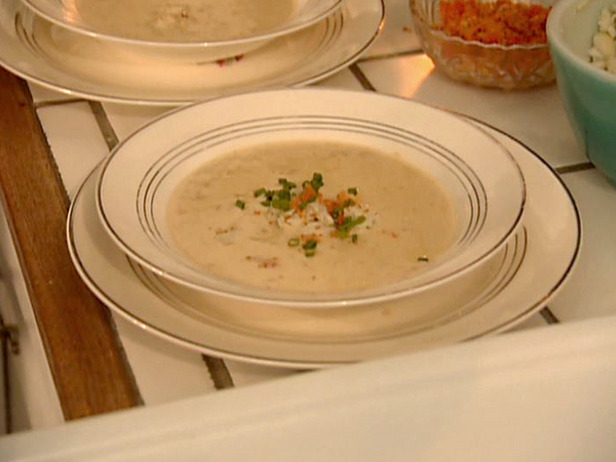 Country Ham Grit Cakes and Crispy Scored Flounder. P.S. next visit I'm planning to dine and hang in the Planters Tavern, located in the basement, it was full of character.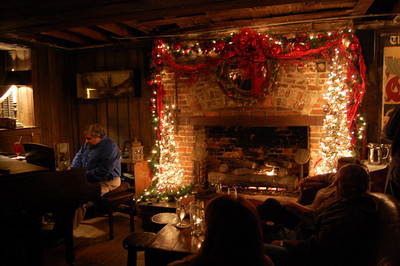 Of course sometimes you need to take it down a few notches and a fun and unassuming spot for this is The Crystal Beer Parlor, for a Fried Oyster sandwich or gawgia cracka nachos (made with pulled pork) and of course a large array of cold ones to wash it all down.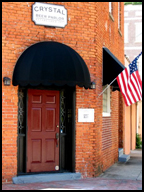 Hungry?  Or intrigued about some of these southern dishes, may I suggest Gena Fox's new cookbook, Southern My Way.  This book is full of beautiful photographs and simple delicious takes on old southern favorites.  It's also a fresh perspective, meaning healthier and flavorful versions of old favs.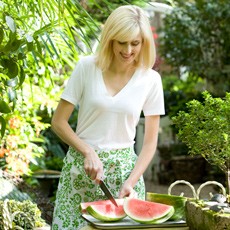 Move over Paula Deen…