February 2nd, 2011
Feast your eyes upon this little design treat that I happened across.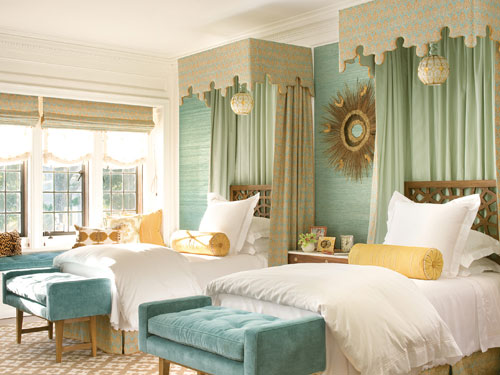 Image: Veranda
What a divine sanctuary for sleep.
And an immaculately conceived design by Elizabeth Dinkel.
From the sunburst mirror, to the canopies, the symmetry, the soft and soothing color palette, the pattern play, the texture.
Sweet Dreams.