January 11th, 2011
That's right, a year ago today I started this puppy! My husband sort of challenged me with a collection of some different journals and magazines to use as inspiration around Christmas last year. I composed 7 posts on my various "passions" collected in this blog, and then began sharing with the world.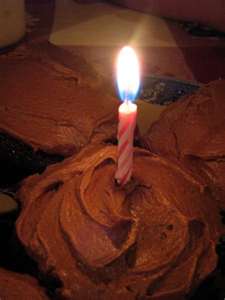 I hoped to write 100 posts in all within the first year, and almost got there. (The goal was a little random anyway).
I'm currently reading a book called, God Never Blinks by Regina Brett (who hails from one of my old stomping grounds). This book is about 50 Lessons in Life, I recommend it. This author rawly shares so much. Ironically just finished #18, "A Writer is Someone Who Writes. If You Want to Be a Writer. Write."
And so that's what I did.
I've observed so much. I've learned so much. I've interpreted so much. Sharing and writing has has been a true joy.
Thanks for reading, thanks for checking in, thanks for commenting, thanks for caring.
I look forward to expanding this site, with enhanced design and more.
The ideas, they are a brewin', so stay tuned.
Thank you for reading Living Well 7, Don't wait, Enjoy Life!