January 27th, 2011
Why it's half full of course! But the real question is, with what?
After hosting a friend's baby shower recently, I finally couldn't resist the temptation to invest in three different size and shapes of apothecary jars.
To honor the baby boy, I assembled an assorted mixture of blue candies and chocolate for a candy buffet per the color palette of the par-tay.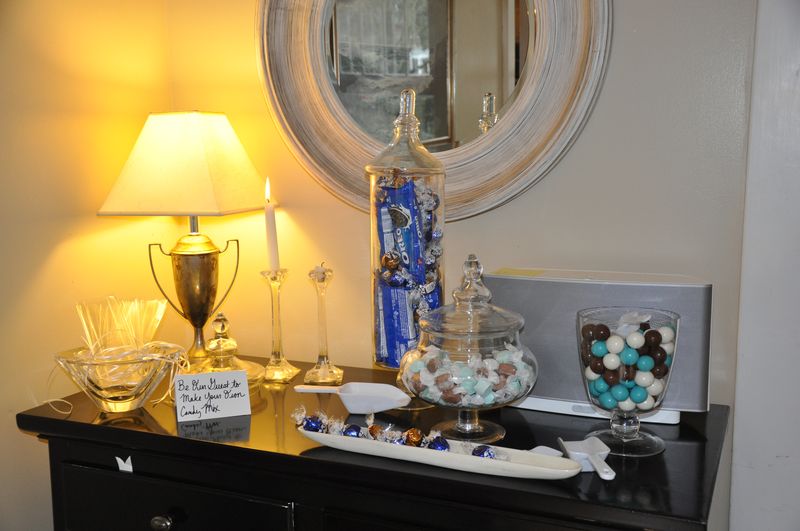 Now that most of the goodies have been gobbled, I can hardly wait to make a decorative statement with them in other interior decor capacities.
These following images really get my creative gears going. Like this sweet image of a collection of simple sea shells, (say that five times quickly!)
Or this delicate assembly of moss, robin's eggs and a nest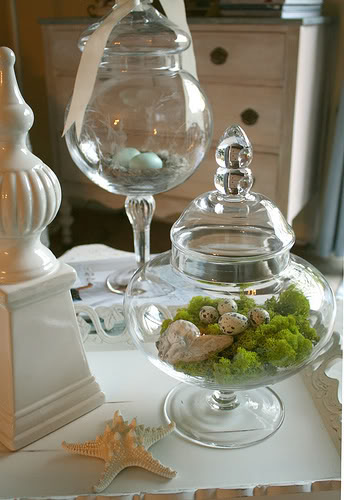 Or what about this chic display to dress up your vanity, filled with soaps and natural sponges etc.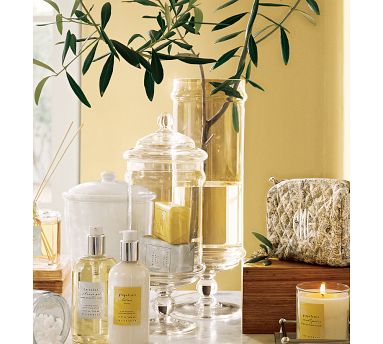 Image: Pottery Barn
Or removing the lid and using it to double as vase with some beautiful greenery? LOVE!
So now I believe the question is really not, "what to fill your apothecary jars with?" But "what not?"
The possibilities are endless.
P.S. If you are looking for a place to locally source apothecary jars, I recommend The Confectionery.