January 4th, 2011
I am so not a "Gadget Girl", which is why I'm surprising even myself that I'm still on clouds with my new MacBook Air. It is by far my favorite new accessory of the season.
It's so light and airy, hence the name:) I love the screen, the vibrancy of the colors–I love so much about it. I have to say, I'm glad I wasn't tempted by the IPad yet, as this is almost as small with 100X the functionality.
To counter balance the gadget techy-ness of it, I needed to order something handmade to cart it around. LOVE the cover I just ordered on Etsy: I'm sure you all frequent this site, All things handmade, heck yeah! Plus the options on Etsy were SO MUCH more stylish than anything else I searched.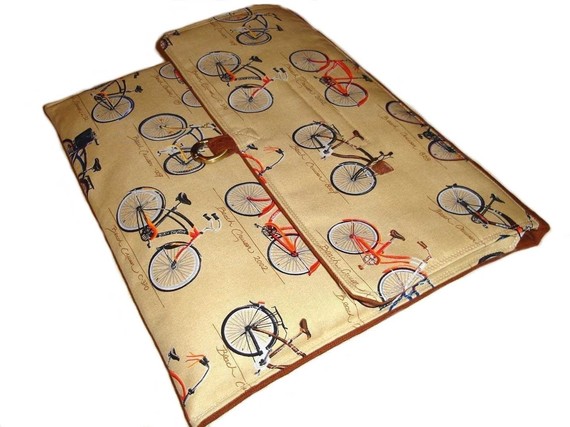 The Pleasant air and wind,
with sacred thoughts do
feed my serious mind.
– Rowland Watkyns, The Poet's Soliloquy