January 30th, 2011
Pie. That's right, pie.
I am cracking up writing this as my husband's skin kind of crawls at the sound of this word. You've got to imagine it sort of drawled out, like, "paaaaaii." Though silly word pet peeves aside, ironically he is taking a liking to the actual food trend du jour, pie.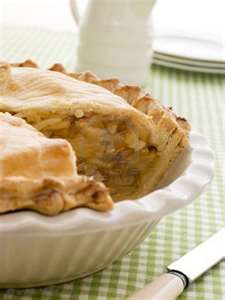 We love to take our kids to a casual but festive dinner on a Friday night, usually it entails something more like a pizza pie. Though, tonight we discovered the cherry on top, with local Fremont, new-on-the-scene, Pie.

All hand-made of course. If I were looking into a crystal ball, I would predict Pie Shops will be the new cupcake shops from the last few years or frozen yogurt shops of the 80s.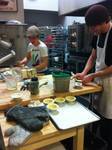 Sweet and savory geared taste buds alike will find satisfaction here. For example, Huevos rancheros, English meat,chicken pot pie,veggie pot pie,spicy turkey + classic apple, peach blueberry & many mini minis! Like these below.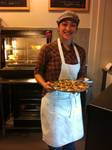 Of course, many people love their pie, a la mode. Theirs comes from Bluebird on Capitol hill.
The java, a Seattle essential, hails from Victrola.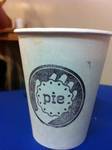 They also have a late night window open on weekends till 2 a.m. Suddenly my waistline is feeling grateful this wasn't a food trend in my early 20's!