December 30th, 2010
Wow, I can't hardly believe it's the end of December, almost the end of the year. And not much posting. VERY VERY sorry. I will make it up to you with some juicy material from this point forward. It's a promise.
First up Sweatermas.

Or in my case, hideous Christmas Dress'mas.
Now we have closed in on our 3rd Annual of this kooky holiday tradition. And I have to say, the guests did not disappoint. As a matter of fact, folks really took it to the next level.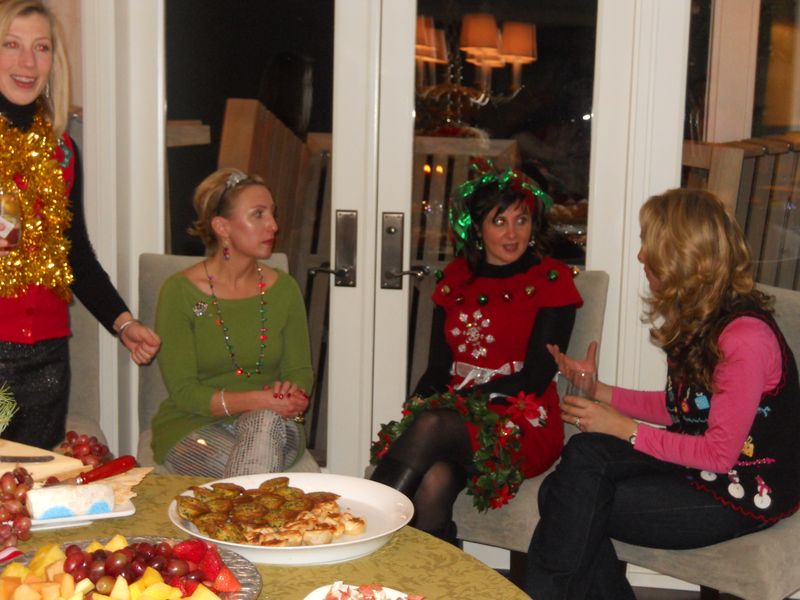 Some of the flavor (literally) of the night included a meat tree, see below.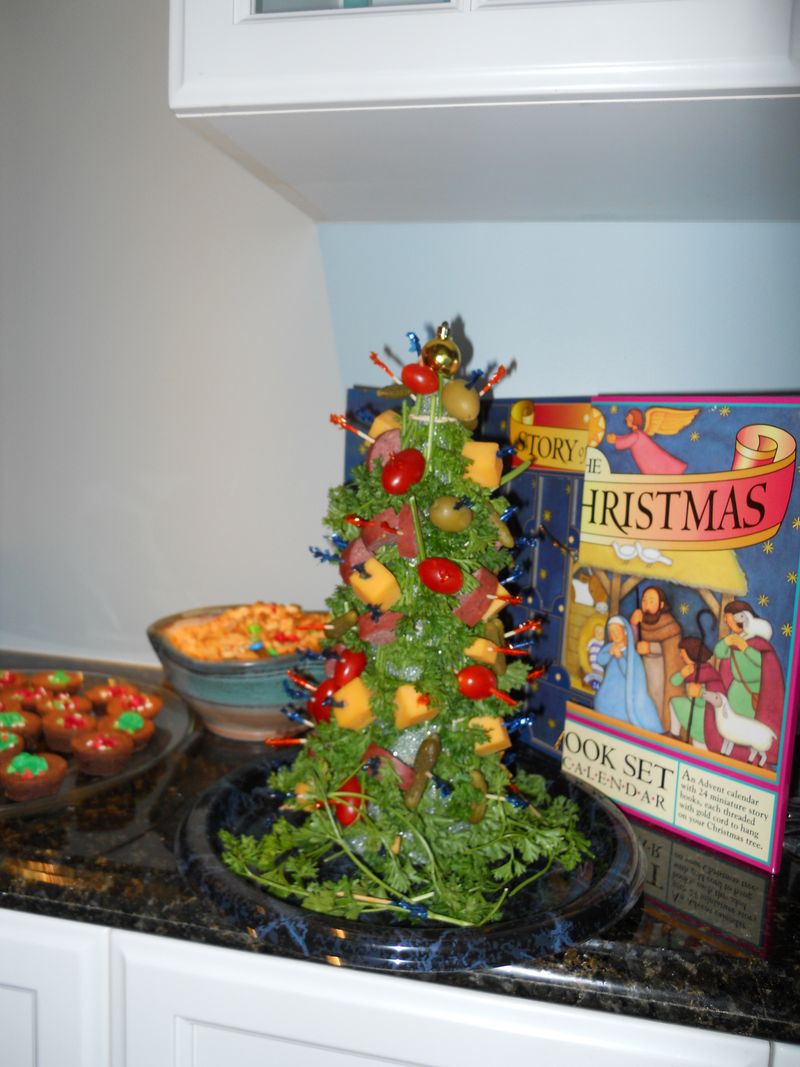 Think Hickory Farms meat sticks, hunks of bright orange cheese, cherry tomatoes,  gherkins, etc.on this bad boy. Cousin Eddy would really be proud.
Of course we always have a big ass ham, as David Letterman would say. Furnished by Costco. It's just not a Christmas party without it.
Then there are prizes for the best dressed, best couple and down right weirdest costume. This year, I really loved the 3 dimensional reindeer that protruded from the front to the back   sweater. Urban Outfitters has a good variety of strange, but funny gag gifts. Like the Santa outfit beer koozie, that the guys were really positioning themselves to win. Good things.
More holiday fun to come.