December 12th, 2010
As we approach a New Year, it is time to look ahead for exciting food trends. Oh Yeah.
Here's the full list of Top 20 Trends For 2011:
1. Locally sourced meats and seafood
2. Locally grown produce
3. Sustainability
4. Nutritionally balanced children's dishes
5. "Hyper local," such as restaurants with their own gardens and chefs who do their own butchering
6. Children's nutrition
7. Sustainable seafood
8. Gluten-free food and being food allergy conscious
9. Simplicity/back to basics
10. Farm/estate-branded ingredients
11. Micro-distilled/artisan liquor
12. Locally produced wine and beer
13. Smaller portions for smaller prices
14. Organic produce
15. Nutrition/health
16. "Culinary" cocktails, for example ones that have savory or fresh ingredients
17. Newly fabricated cuts of meat such as the pork flat iron and the beef petit tender
18. Fruit and vegetables as children's side items
19. Ethnic-inspired breakfast items, such as Asian-flavored syrups, chorizo scrambled eggs, and coconut milk pancakes
20. Artisan cheeses
This week I hit a new Seattle restaurant that covered a good 50% of the above list.
La Bete? You bet!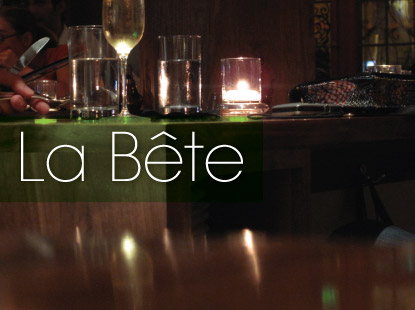 This place rocks. I'm always on a quest for exactly this type of dining experience. The atmosphere is chic and comfortable. The dishes were memorable with a gourmet spin on simplicity, see #9.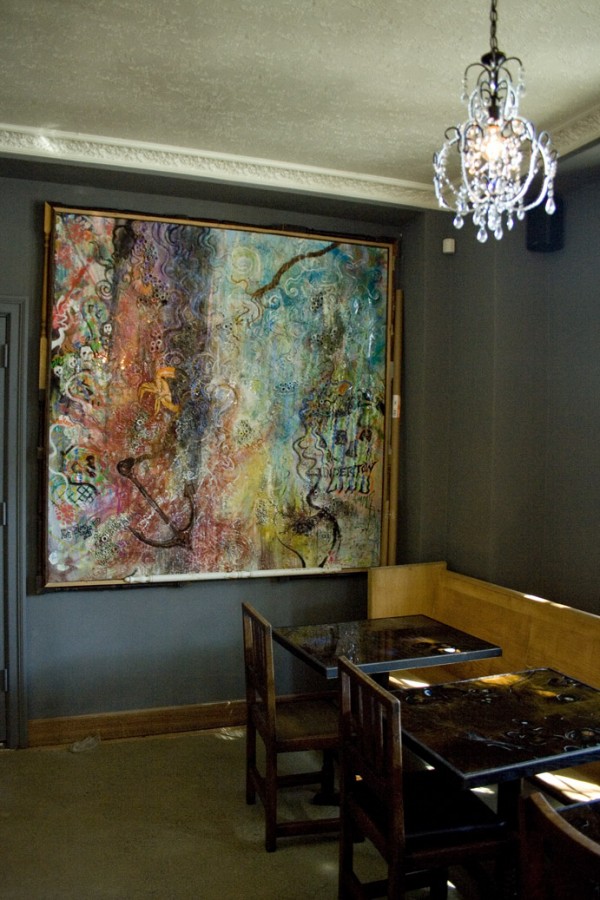 The food tastes like farmers market to table. I love the concept of the menu. Large one-note entrees, please be gone. Life is about tastes, and this is the place for that. See #13.
I was fortunate enough to be treated by a dear friend for a birthday dinner this week. Thank you, K. L. The menu is designed for sharing, as the food is served family style.
We delighted in:
Chickpea Fritters
with Mint, Cucumber and Yogurt
and
Red and Gold Beet Salad
with Walnut, Apple and Horseradish
and
Mushroom Bread Pudding
with Carmelized Onion, White Beans and Gruyère
*this was my favorite dish
and
Poached Duck Egg
with Duck Fat Potatoes, Chanterelles and Lardons
Drool…
Happy Almost New Year–Bon Apetit and Bon Nuit!