November 23rd, 2010
The mercury is plummeting and It's that time of year. Minds and bodies crave warmth & comfort.
Enter the food category: "comfort food"
My in laws visited recently and made nightly meals for us from this genre. One of my favorites was none other than The Barefoot Contessa, Ina Garten's, recipe (below) for Chicken Pot Pie made in these adorable little crocks–which they gave us as gifts.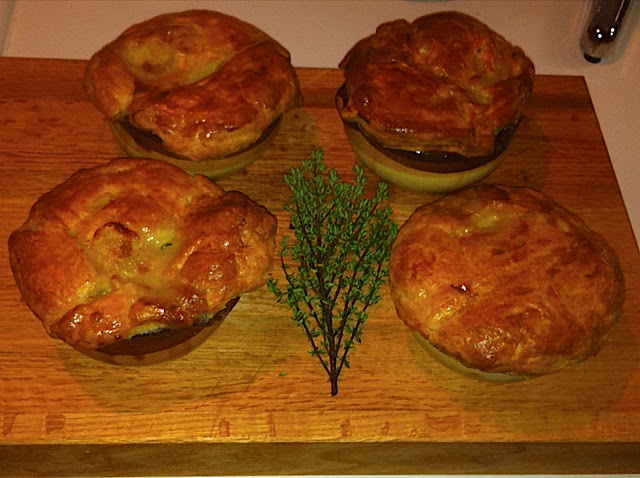 Ingredients
3 whole (6 split) chicken breasts, bone-in, skin-on
3 tablespoons olive oil
Freshly ground black pepper
5 cups chicken stock, preferably homemade
2 chicken bouillon cubes
12 tablespoons (1 1/2 sticks) unsalted butter
2 cups yellow onions, chopped (2 onions)
3/4 cup all-purpose flour
1/4 cup heavy cream
2 cups medium-diced carrots, blanched for 2 minutes
1 (10-ounce) package frozen peas (2 cups)
1 1/2 cups frozen small whole onions
1/2 cup minced fresh parsley leaves
For the pastry: (Note: no judgement if you choose to buy it, Pepperidge Farm makes a great one!)
3 cups all-purpose flour
1 1/2 teaspoons kosher salt
1 teaspoon baking powder
1/2 cup vegetable shortening
1/4 pound cold unsalted butter, diced
1/2 to 2/3 cup ice water
1 egg beaten with 1 tablespoon water, for egg wash
Flaked sea salt and cracked black pepper
Directions
Preheat the oven to 350 degrees F.
Place the chicken breasts on a baking sheet and rub them with olive oil. Sprinkle generously with salt and pepper. Roast for 35 to 40 minutes, or until cooked through. Set aside until cool enough to handle, then remove the meat from the bones and discard the skin. Cut the chicken into large dice. You will have 4 to 6 cups of cubed chicken. (Or enter a short-cut here: use rotisserie chix.)
In a small saucepan, heat the chicken stock and dissolve the bouillon cubes in the stock. In a large pot or Dutch oven, melt the butter and saute the onions over medium-low heat for 10 to 15 minutes, until translucent. Add the flour and cook over low heat, stirring constantly, for 2 minutes. Add the hot chicken stock to the sauce. Simmer over low heat for 1 more minute, stirring, until thick. Add 2 teaspoons salt, 1/2 teaspoon pepper, and heavy cream. Add the cubed chicken, carrots, peas, onions and parsley. Mix well.
For the pastry, mix the flour, salt, and baking powder in the bowl of a food processor fitted with a metal blade. Add the shortening and butter and mix quickly with your fingers until each piece is coated with flour. Pulse 10 times, or until the fat is the size of peas. With the motor running, add the ice water; process only enough to moisten the dough and have it just come together. Dump the dough out onto a floured board and knead quickly into a ball. Wrap the dough in plastic and allow it to rest in the refrigerator for 30 minutes.
Preheat the oven to 375 degrees F.
Divide the filling equally among 4 ovenproof bowls. Divide the dough into quarters and roll each piece into an 8-inch circle. Brush the outside edges of each bowl with the egg wash, then place the dough on top. Trim the circle to 1/2-inch larger than the top of the bowl. Crimp the dough to fold over the side, pressing it to make it stick. Brush the dough with egg wash and make 3 slits in the top. Sprinkle with sea salt and cracked pepper. Place on a baking sheet and bake for 1 hour, or until the top is golden brown and the filling is bubbling hot.
Voila!
Another favorite "comfort food" is the always good and classic, Mac & Cheese. If bubbly, cheesey, carby goodness doesn't do it for you, then I don't know if I can help you:)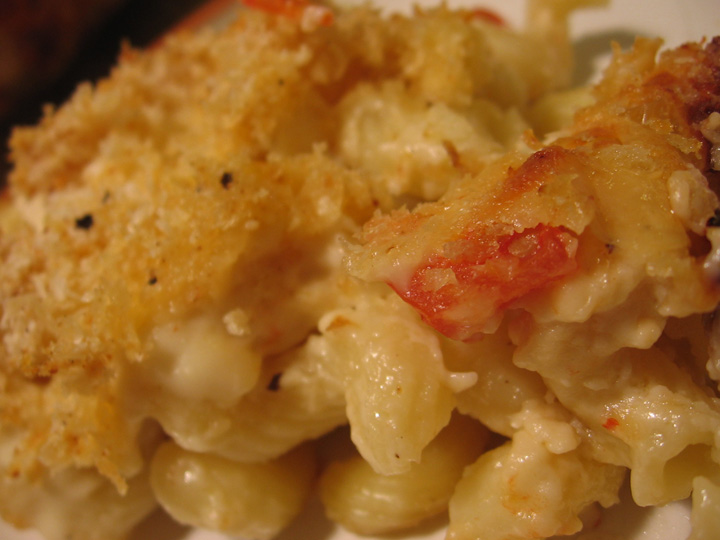 Recently Oprah featured on her infamous " Oprah's Favorite Things" show,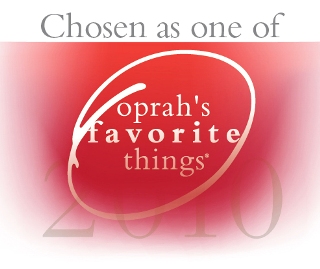 local Seattle favorite, Beechers Cheese. Beecher's makes a delicious, almost impossible-to-be-improved- upon, frozen mac and cheese. And I don't think cutting corners is a bad thing when it tastes this good. I am even guilty for serving this to guests with a scoop of fresh crab and a nice green salad.
And finally, one of my go-to recipes, that is a simple, open cans, a rotisserie chicken (you know how I feel about the versatility of having one of these around, see recipe #1), stir, simmer and ready to go: White Chicken Chili