November 10th, 2010
No, I'm not speaking of one's backside. A very careful distinction to make while researching and searching for this post on Bing, I quickly realized!
But the cute little mini versions of a perfect union between heels and boots. You may be asking yourself, How to make any outfit look suddenly current?
Simply Add Booties.
From luxe to cas., this is such a fun trend.
I actually wore booties in lieu of strappy sandals at a somewhat dressy event last weekend and it played pretty well, if I don't say so myself. Plus, my feet were a lot warmer and more comfortable than in strappy sandals, "to boot!" (sorry couldn't resist the pun).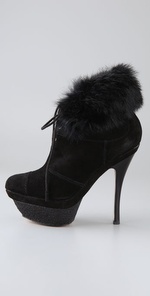 Something like this cutie L.A.M.B. style available at Shopbop really dresses up your l.b.d., or could be super cool over leathery, or velvet tights or leggings.
If you're going to go big to a black tie event, you couldn't go wrong with these amazing Valentino lace peep toes. Talk about the "Wow Factor!"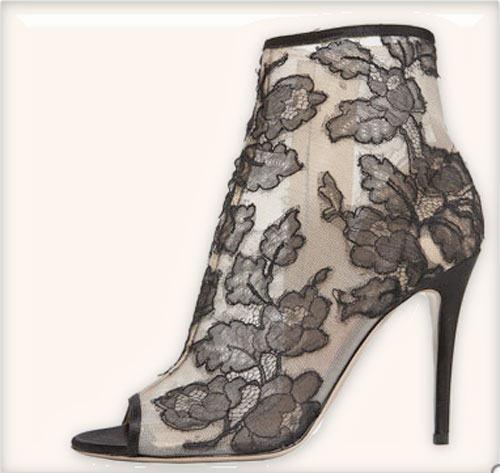 Available at Bergdorfs.
And now a visit to the way extreme casual end of the spectrum of this trend.
I simply love these all-weather preppy classics. Duck shoes. Sort of another take on the trend.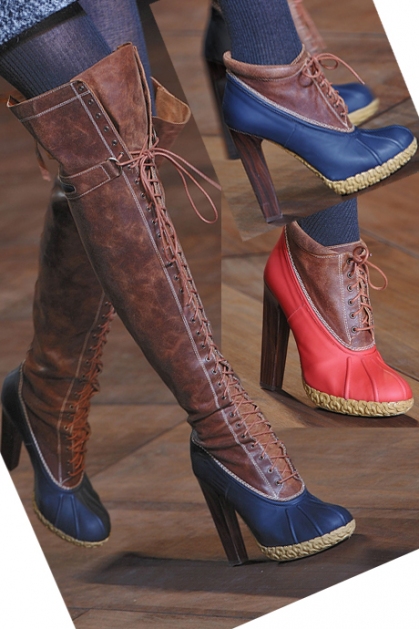 Tommy Hilfiger will hook you right up with this look.
"This little Piggy wore boot-ies…"