October 10th, 2010
One of my favorite Sunday evening rituals involves watching the latest episode of Mad Men. There are so many aspects of this show that make that bygone era so alluring, but for now, let's focus on one. The omni-present bar cart.
Don Draper never seems more than a few steps from a fully stocked bar. Picture a pretty crystal ice bucket, always full of fresh cubes, fun cocktail glasses and a large assortment of bottles of all shapes, colors and sizes just awaiting your concoction. This isn't just about promoting reckless drinking at all hours of the day, but everyone needs to wet their whistle, even if it's just a Perrier or some freshly squozen juices.
Look how sleek and beautiful and simple this design is: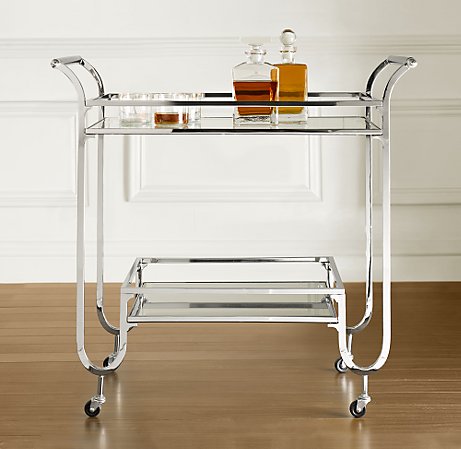 (source unknown, sorry everyone!)
I love this French deco vintage cart available at 1st Dibs.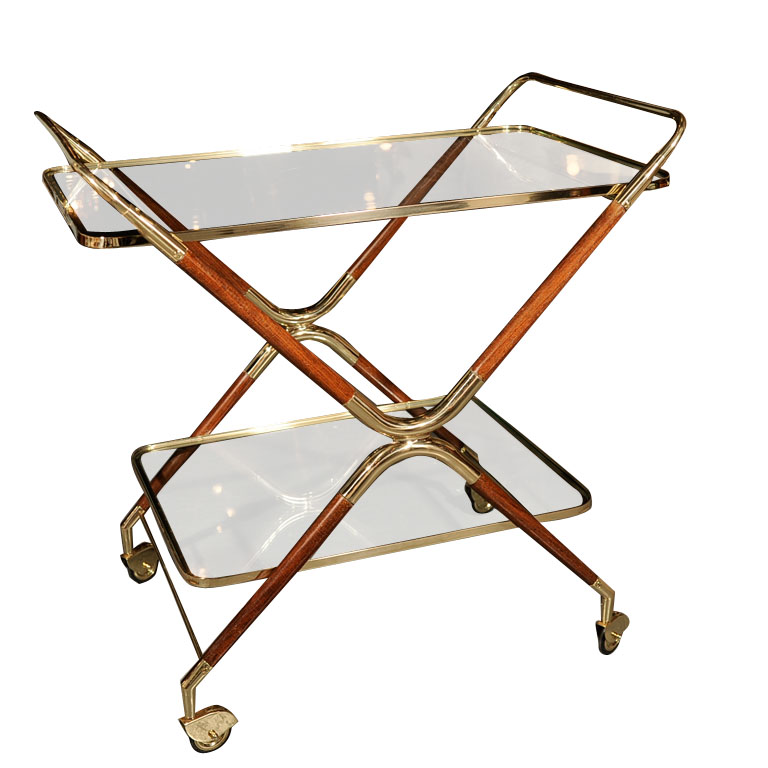 And if you have a penchant for the dramatic, check out this fabulous one from Paul Benson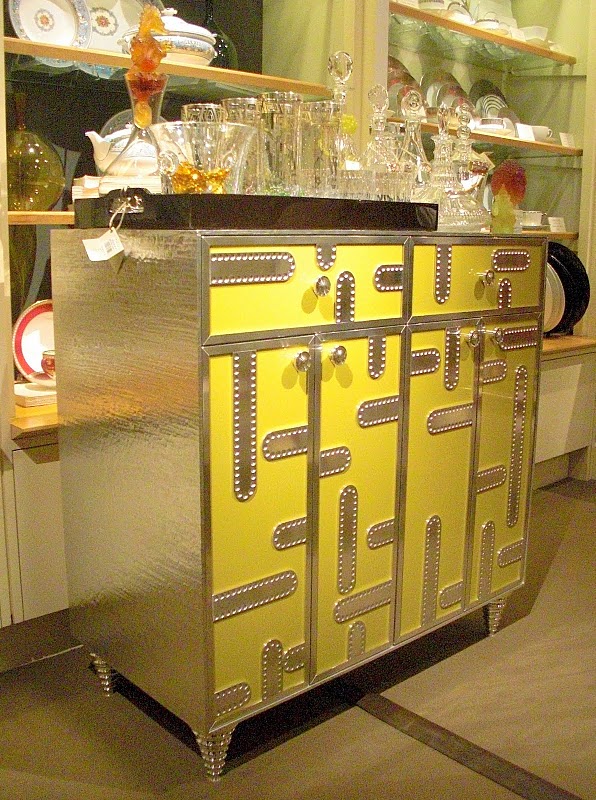 To show off your new cart, proudly display some Hangar One or St. George Single Malt from hot new distillery out of San Francisco.
CHEERS! And good night Don.