October 18th, 2010
I remember not so long ago promising a post on jackets. Well, here you have it.
Like boots, jackets are my favorite wardrobe essential, because you can be wearing nothing special at all, throw on a fabulous jacket and voila, you look dressed– and ready–and then some.
You may have noticed I like posting things in threes.
3 of my favorite fall jackets for now:
#1.) Madewell says you have to have a shrunken cropped jacket, like this one called the "Diana" and designed by Alexa Chung (a very current purveyor of all things "cool" right now) for Madewell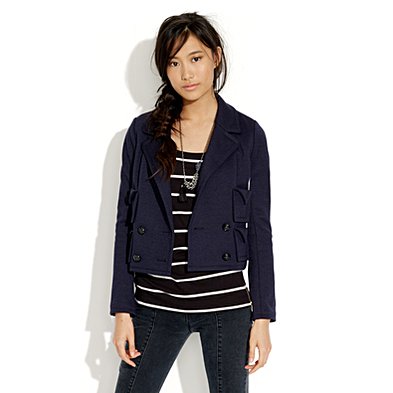 #2) Another hot look that you're all aware of is the utility or "surplus" look. I love this fun vest from Urban Outfitters. The belt and fur really amp up the chic factor.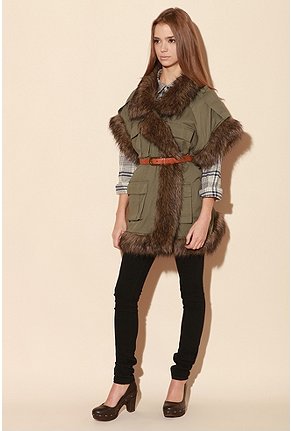 #3.) And this fall you gotta have a little leopard…or like this coat, a lot of leopard! Why not? Rebecca Taylor does it so well. Available at Net a porter.