August 10th, 2010
OK, so I'm not alone. A home in Nantucket isn't only just MY dream, (see previous posts) turns out others hold this dream as well. You MUST read this article in New EnglandHome and look at some of the divine photos from this lovely remodeled home on the Island of my dreams (a.k.a Nantucket).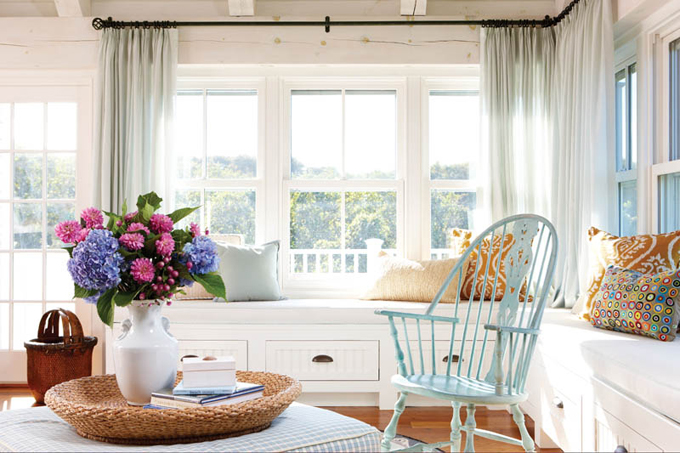 Photo: Michael Partenio
There is so much I love about this space. The pastel Windsor chair, the interesting textiles on the pillows, That GORGEOUS Island light streaming, the freshly plucked hydrangeas, and of course the darling built-ins that I can only imagine are full of puzzles, and place mats, and perhaps a hidden present or two…Bravo!in Full disclosure: I didn't find this "first". Again from my soon-to-be favorite blog, House of Turquoise.
PS, It's getting sunnier and warmer. I may not need to "surf" to dream locations daily as I have been…