August 25th, 2010
…is what I said I always wanted, and now I have it. In the four-legged, furry form, however. A new little puppy officially named: Tucker (some homage to Nantucket)Nugget Lilly. We call him by his nickname, Nugget, Nuggie, the Nug, etc.
Here's the story: While taking some summer vacay. We were walking a trail in Suncadia Resort, and went to check out the progress on Swiftwater Winery, opening. Owner, Lori Watts was a bit distracted on our tour as mentioned trying to find homes for 9 abandoned lab puppies that one of the construction workers on the site had found that morning. He said he saw a truck off in the distance that skid away and the little puppies were running after it.
So we walk to the crate under a tree on a hot summer morning,to discover little black & yellow mounds of puppy yumminess. Who could do this? Leave little babies like this? As you could imagine, it was only moments before the gears started going in my brain, to say nothing of my heart strings…and away we walk with a puppy in our arms.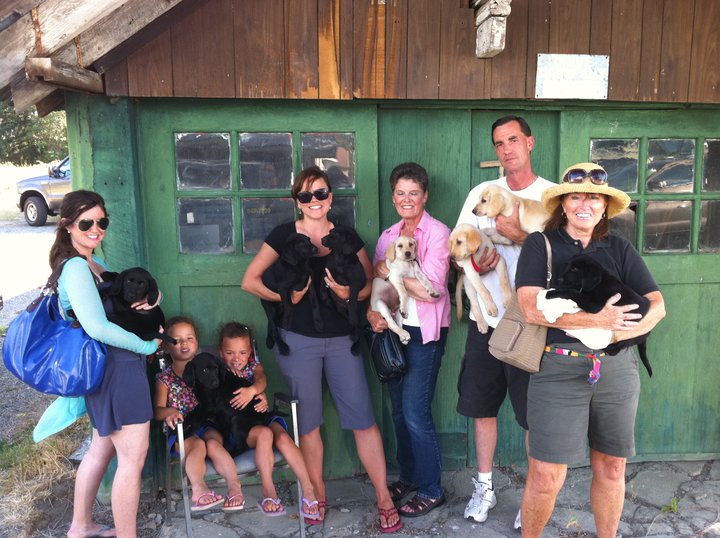 So here we are with all his brothers and sisters and their adoptive parents. I know Uncle Jackson is looking down from heaven and smiling.