April 13th, 2010
Few activities reach the height of civilization and sophistication as attending afternoon tea. In a world filled frenzy and immediacy, take a moment to luxuriate with a loved one over this delightful nicety.

In the words of Henry James from The Portrait of a Lady, "There are few hours in life more agreeable than the hour dedicated to the ceremony known as afternoon tea."

Bergdorfs otherwise known as provider of all things chic in Manhattan, hosts a very special afternoon tea. A friend texted me about this, lamenting on how we should have been together to enjoy their lovely production.
Can you believe these little tea cookies depicting the pinnacle of fashion accessories, Christian Louboutin shoes (wondering how many mentions on the blog towards a free pair?–kidding!) and the classic quilted Chanel bag are edible?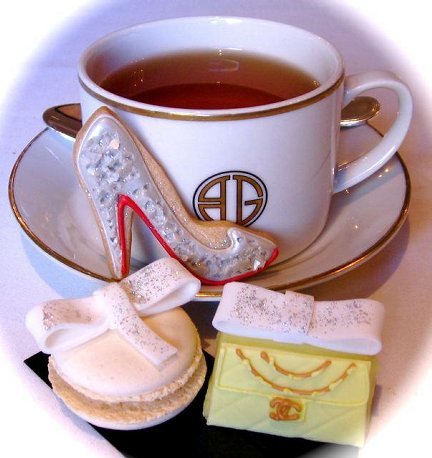 DIVINE!
When I was recently in Savannah, I had the opportunity to enjoy afternoon tea with my parents and oldest daughter. Tea time at A Whimsical Tea Cup is the ultimate little girls fantasy, yet amusing and entertaining for all ages, i.e. the rest of us.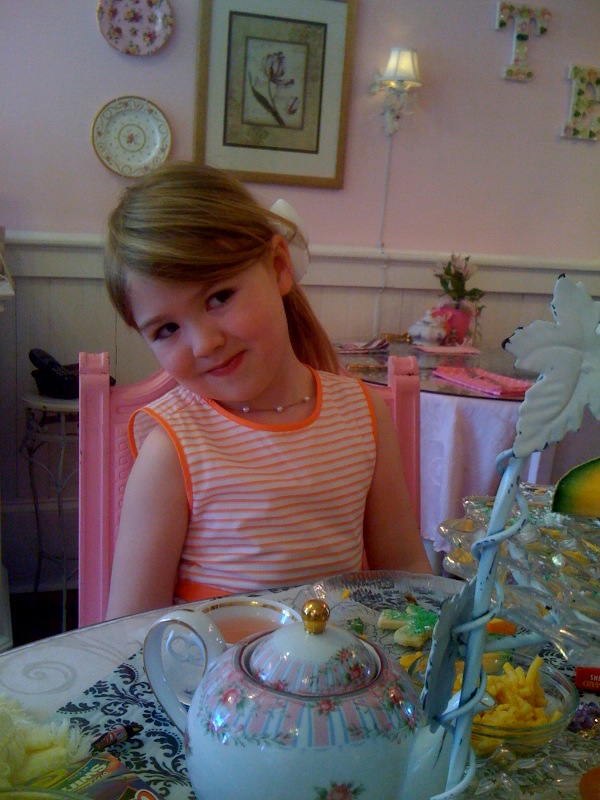 This darling little shop offers dressers and armoire's over brimming with dress up items like feathered boas and large brim hats and long gloves to get one into a festive mood. They serve darling and delicious tea sandwiches on tiered trays, but of course! Pink lemonade in ornate tea pots is served to the little ones and hundreds of varietals of tea to everyone else. One of my favorite other details was a Audrey Hepburn inspired powder room, with a dressing table, covered with pearls and the original l.b.d. (little black dress) hanging on the wall and more!
You can pretty much bank on a nice tea being offered at any classic luxury hotel like the Ritz Carlton. I remember when my father took me to tea at the Ritz as a special present when graduating high school, an experience I will never forget. Tea time at the Ritz is like an institution–you must experience it.
Is it tea time yet! ?