April 5th, 2010
Who let the DOGS out???  You all know my feelings about themes and parties—you gotta have one.  We had a super fun canine theme at our last party in honor of our recently fêted two-year-old.  Since "dawg-gies" as she would say, are an enormous obsession in our home, this was a big hit for the B-day girl and I think for the other toddler guests and adults as well.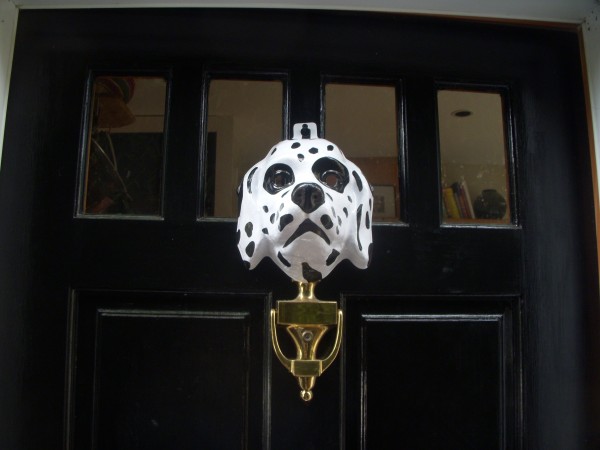 Some of the fun touches included simple sandwiches in the shape of dog bones.  Mrs. Cook's (U Village, Seattle-ites) has a great selection of cookie cutters and they are a simple inexpensive way to add a special twist on many themes.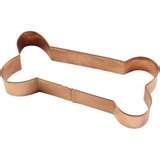 Of course we also had mini hot DOGS, and all kinds of kiddy snacks served in little pink doggy bowls (love the Target $1 section).  I made a cake in the shape of a dog face, p.s. if you don't feel that it resembles a puppy, be kind and don't tell me!

For entertainment, the minis took stuffed puppy dogs to the grooming station where they brushed and coiffed their four-legged buds.  Each child was given a dog tag with their name on it to decorate with doggy stickers and we had a few doggy movies, like Bolt and 101 Dalmations on hand for the kids as well.  Thought about this, after the fact, but how fun would "Pin the Tail on the Doggy" be?  And finally a real live 10 month old golden retriever named Ollie joined the festivities.
We provided puppy chow for favors (recipe below) in vintage jars for the guests to take home.
Puppy Chow
1 stick butter
1/2 c. peanut butter
12 oz. chocolate chips
9 c. Chex cereal (oat or wheat)
Powdered sugar (1 to 2 c.)
Melt butter, peanut butter and chocolate together. Add 9 cups Chex cereal and stir to coat. Then put cereal mixture into large plastic bag containing confectioners' sugar. (Do no more than half at a time.) Shake to coat, then remove to cookie sheet until sets.
And what's a theme party without unique décor?  We lined mini plastic dogs of various breeds on windows, ledges and shelves.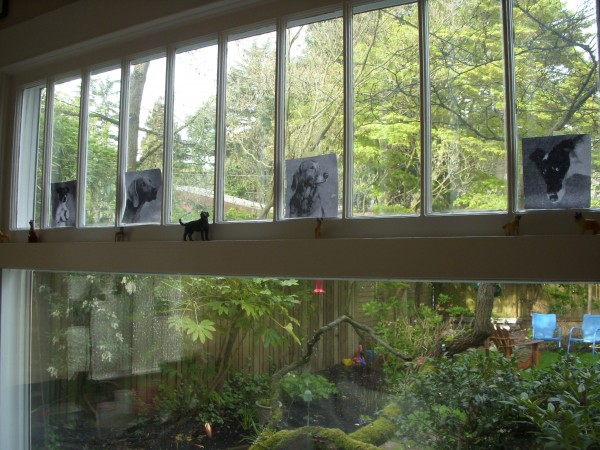 Then we made black and white photo copies of photographs of all kinds of doggies to be displayed all over our home.  Of course anything with a dog paw print made the cut like plates, napkins, streamers, balloons, etc.
Woof!