April 27th, 2010
Let me count they ways! I love/hate this "new economy" in so many different ways. The silver lining of this post is super accessible fashion, a la that favorite red Bulls-eyed store, a.k.a Target (if you pronounce the t at the end silently, it sounds fancier!) What brilliant marketing strategy to provide couture for the masses?
1. Zac Posen, for Target Check it out, wish I could provide a pic., but I think the designs are pretty protected, as he is such a damn genius.
Love love love the two piece ruffled frock. Here we go Sex and the City II, and the pouf is detachable (rock over leggings and other cute l.b.d.'s in your closest). Divine. Hello Carrie!
2. Liberty of London for Target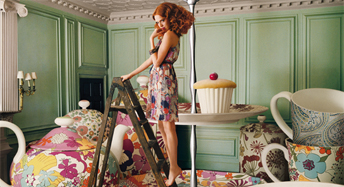 Think retro prints very much like cutie, but sometimes over-priced, Trina Turk (plus I always find her stuff marked down at Nordstrom Rack) and for theses Target prices, almost as cheap as lunch with a friend who you don't really even like that much!
3. Cynthia Vincent shoes
I saw these and literally made a bee-line to the Bullseye.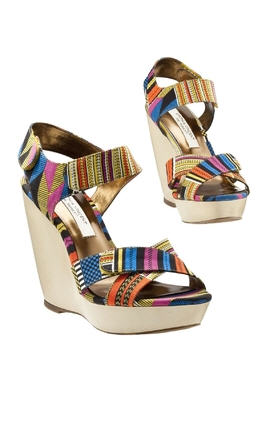 Run don't walk!