April 20th, 2010
Once upon a time I watched television channels outside of Bravo. Which brings us to the present, my favorite show, and obsession du jour, 9 By Design.
How can you not love this sexy, edgy and loud couple Bob and Cortney (my alter ego) Novogratz with incredible design vision and seven, yes that's seven, children ranging from newborn to pre-teen? And I thought my life was a little chaotic with a lot of balls in the air so to speak, but it looks downright vanilla and calm by comparison. Check out their site and when not filming reality tv shows, their real world design biz. called Sixx Design. A heavy dose of creative-cool comin' right at ya.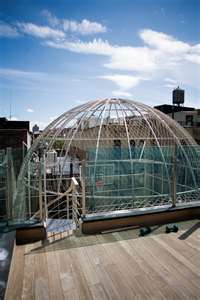 This NYC couple and their brood of 7, build (they are going to have to change the name of the design biz) and design dream homes that they live in, and eventually sell or rent for a huge premium and then move on to the next dream. The aesthetic seems to be Andy Warhol meets French Flea Market, all set in large open spaces with such unique touches, as a custom caged rooftop basketball court that mirrors the achitecture of a nearby dome, it puts one's imagination into over-drive. I just love it.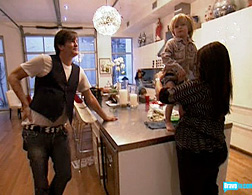 Their last two projects/homes located smack dab in the middle of Manhattan, will go on the market for $15 million and $25 million. Considering they were built from the ground up where a gas station and s&m shops once stood, quite the design feat and trust me, the show chronicles all the headaches along the way.
To get the flavor, either get sucked into Bravo's latest like myself, or take the high road, as they have a book called Downtown Chic: Designing Your Dream Home: From Wreck to Ravishing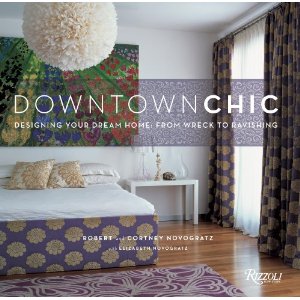 Four words: High Risk, High Rewards.