March 28th, 2010
One of my design trademarks is a layered style accomplished by blending surprise elements to achieve a textured, unique and chic look. A simple and tactical way to do this is with succulents and sedum. Tone on tone, like green on green is really sophisticated especially when highly textural, but make no mistake, sedum can be found in many colors, shapes and sizes as well.
First, I love making a statement with flower boxes. If you are lucky
enough to have them (thank you Ron), what an opportunity to showcase
your personality and style. Check these out from one of my FAVORITE
blogs, Apartment Therapy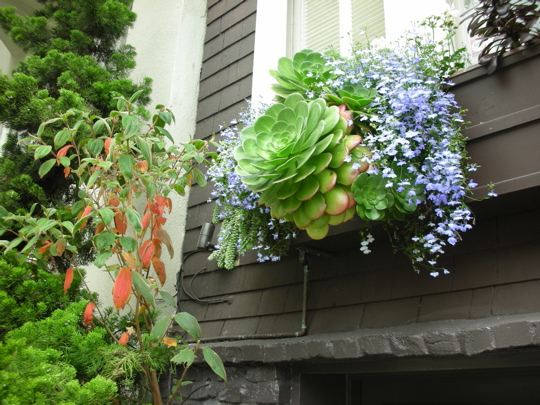 Moving indoors a moment, check out a few little "hens and chicks" a hand full of some moss a few stones assembled simply in this interesting bow found at Crate and Barrel. Voila, ready made centerpiece and stunning at that.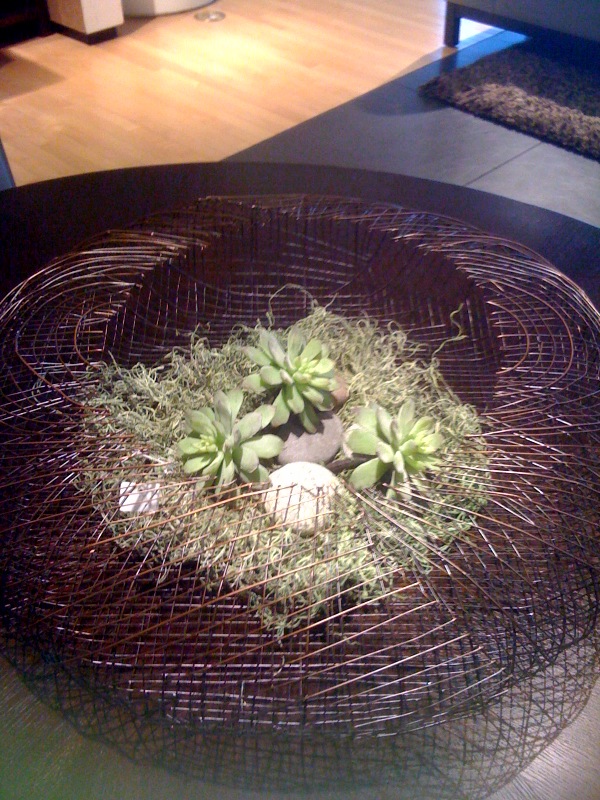 And as we anticipate with much excitement those wonderful summer flowers not-yet available to grace your flower pots, I bet they are still badly in need of a Spring makeover. What about adding a bunch of sedum both for their low maintenance care (requiring little water and HARDY) and hip textured look? This is a planter I literally threw together in about 5 minutes with some Irish clover, (who couldn't use a little extra luck, now and then?) a rosette shaped succulent and a fun chartreuse-colored sedum?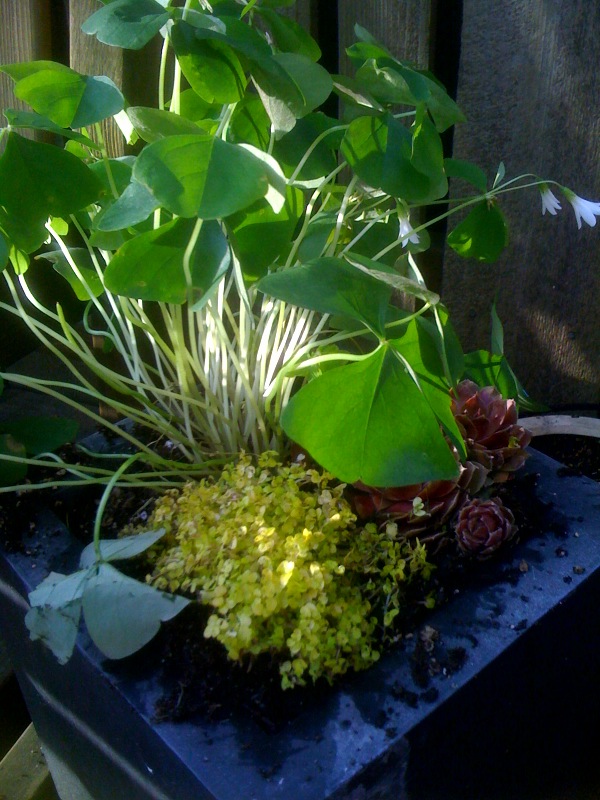 Happy planting (indoor and out) everyone.