March 9th, 2010
Did Y'all (favorite new southern phrase) miss me? OK, I promise not to change my dialect after four days down south, but it sure is catchy. And is it just me or are people from the South the most POLITE on the planet? Definitely going to try to emulate that for a while.
But onto other Savannah favorites. I just love when the imagery of a certain place imagined from reading a book, like Midnight in the Garden of Good and Evil, matches the experience of being there. One step into one of the dozens of squares in downtown Savannah lined by by huge live oaks dripping with Spanish moss and some of the most beautiful churches and cathedrals in the world and you there you are. Savannah boasts a quaint and old downtown with touches of oozy goozy southern charm in every direction.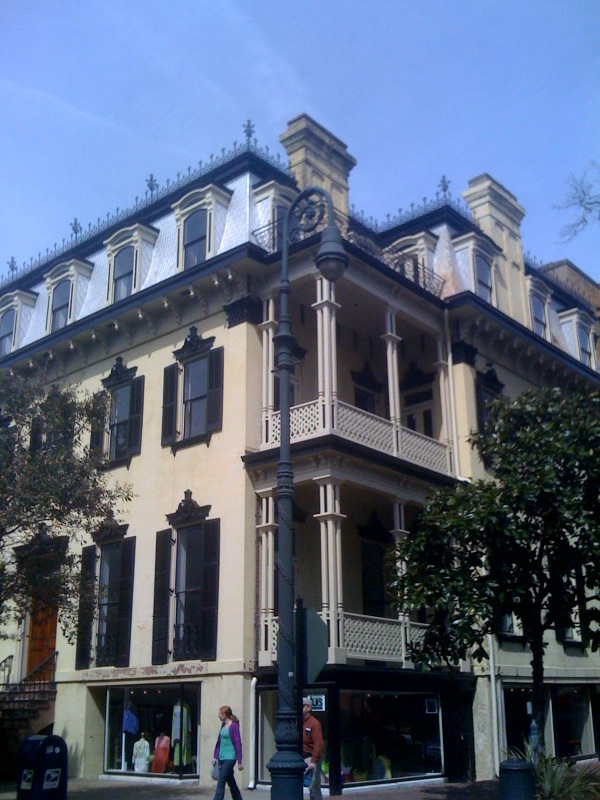 This area is steeped in history and culture, and a surprising modern vibrance, thanks in part to SCAD or the Savannah College of Art and Design. Which infuses the city with youth, galleries and creativity galore.
Hope your shoes were made for walkin' as this city is meant to be
explored by foot. One of my favorite streets is Jones Street, as the
original "Keeping up with the Jones'" phrase was coined after this street–for this was and perhaps still is,
considered to be one of the most fashionable addresses in the area. At
the corner of Jones and Whitaker lives One Fish Two Fish. A wonderful boutique that feels like the inside of a Tiffany's box meets the charms of the South…Here you are bound to find treasures specific to the area like an original painting like this one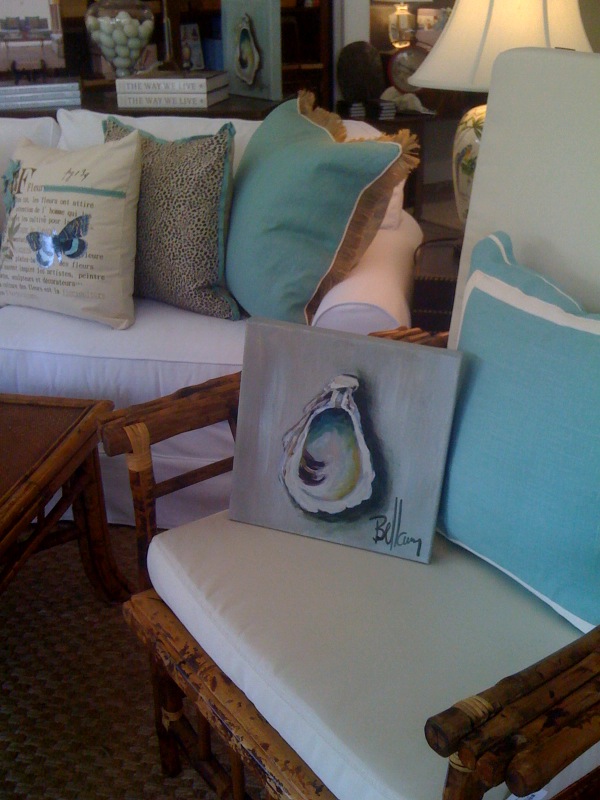 of an oyster by local artist Bellamy Murphy. I had the chance to meet with Bellamy, an extremely talented gal who is known for depicting the look of the area by wonderful landscapes and a signature look on canvas. Another fellow blogger, Jane Coslick who does some pretty inspired interiors, features Bellamy's work in some of her rooms, like below.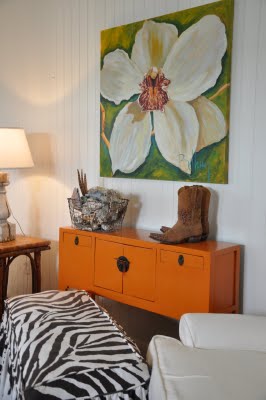 I'm feeling pretty lucky as some folks very close to me recently invested in one of her gorgeous marsh landscapes. Looking forward to enjoying it over the years!
As I was leaving, the city was beginning to deck itself out in more green preparing for the country's second largest St. Patty's Day parade. Only wish I could have stayed longer as if anyone knows how to party, it's these folks. Darn.
Stay tuned for my next post, Savannah Part Deux, with more exploration of the low country…