February 23rd, 2010
What's more fun than a great dinner with a great friend on a Monday night? However some of the great spots around town might not be having that festive and lively, yet intimate atmosphere I always seek in a good restaurant…Not the case with Monsoon, a treat of a neighborhood spot (awarded best neighborhood restaurant by none other than Bon Apetit Magazine) located smack dab in the middle of North Capital Hill with every table filled on a random Monday evening.
I love the open kitchen with visible flames peering from above the work stations. A menu designed for sharing dishes is always great for dining with a pal. We noshed on crispy imperial rolls where you can wrap delicate noodles, spicy basil and other exotic lettuces around your roll before dipping into a savory and spicy sauce. This is a signature Vietnamese thing I believe, my husband is way into layering the flavors in this way.
Then onto a catfish cooked in a clay pot (that gets everything hot, hot, hot)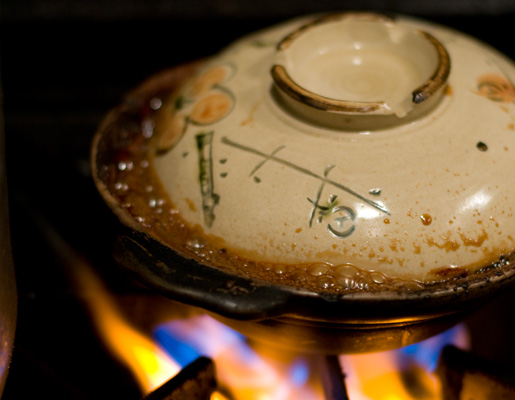 that doesn't taste in any way that you would imagine–other than delish with a nice carmelized skin. This dish is unexpected (no soul food here, though I'm not knockin' it), but as I've ordered it more than once, is consistently executed perfectly and memorably. And finally some green beans, or as they call them, Chinese long beans, crisp and accompanied with a tangy sauce and cute little mushrooms.
Of course we swished all down with a couple glasses of champagne. Why not? You pretty much have to as they do have a prize winning wine list.
Get the week started out with a bang,I say…