February 21st, 2010
Sometimes I wonder if I'm the world's BIGGEST sucker to get drawn into the stupidest reality MTV show's? The latest, got me tonight, The Buried Life. The premise of the show is 4 somewhat cocky twenty-something dudes filming a documentary of 100 things they want to do before they die. Most of them are embarrassing stunts, but it gets endearing when they help a perfect stranger accomplish something they would like to do before they die. It got me thinking, what would I like to do? While I'm still pondering for now, I'm focused on things I'd like to do before I'm say, 40. Fashion week perhaps? New York or Paris would do just fine.
So speaking of that, NYC Fashion Week was just last week. One trend I LOVE is cat eyes in sunnies (sunglasses) for a fresh (though retro) new look. Like these below from Tory Burch.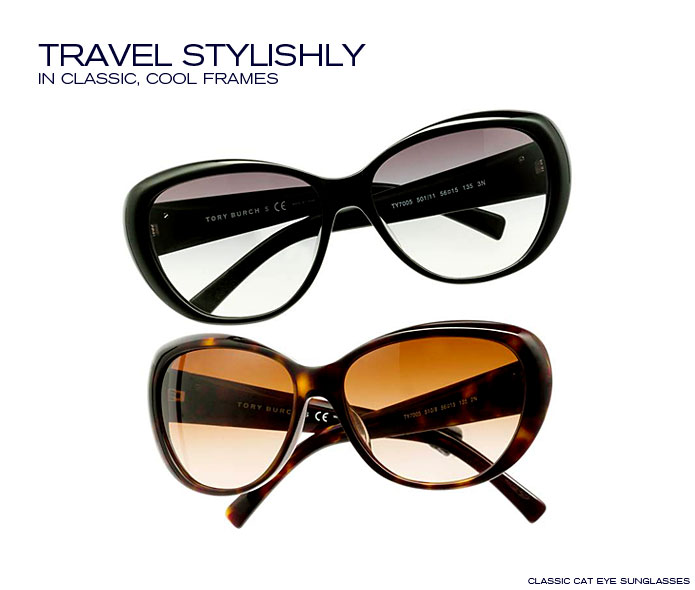 Seems like the buzz from the catwalks was "geek chic" so these shades totally play…I even noticed thattrends inmakeup like eyeliner for example, is shown ina sexy come hither cat eye look. I love it. Remember, we are only one post away from "old hollywood glamour" so this shouldn't be too shocking. Check out Gwen at Fashion Week here with her posse and her make up in particular…
MEOW!