February 1st, 2010
Have you ever noticed the fine line between boasting and "sharing" in the course of referencing a recent trip to a warm location during the winter months?  I've been tempted too many times to delete (Facebook) a friend all together who is posting pictures of "Trip to Antigua" or "Our Fun in Maui" just in a moment of temporary spite.  I assure you I'm not trying to taunt, but I did find some cool things to share via a recent trip to Laguna Beach.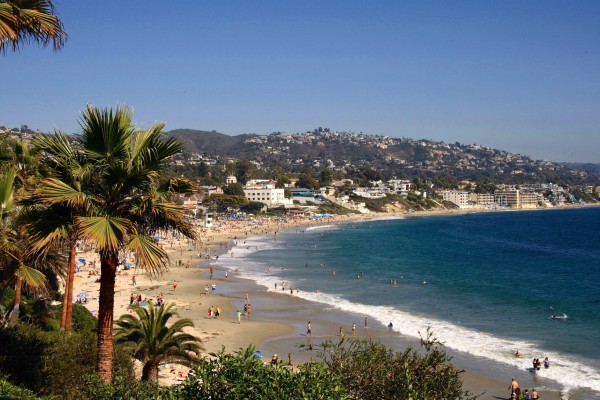 A short two hour flight has us skidding onto the runway of John Wayne airport (possibly the world's easiest airport to navigate), and into a (upgrading opportunity ceased!) Stang convertible, and then down the P.C.H. into the charming little town of Laguna Beach.
As the primary motivation of the trip was drinking in as much sunshine in every way possible, imagine my delight when coming across this little gem of a boutique, with the slogan in the window,
"One Part Clouds, Two Parts Sunshine, Wish You Were Here" Of course, I had to check it out.  The storefront is called Lala, and it is one of Kerry Cassill creations.  This shop speaks my language…unique, feminine, hip and modern.  I couldn't resist buying a crazy soft Indian fabric duster as a perfect almost Spring jacket. This is the place to bring some "California Cool" and a spot of sunshine into your homes (all kinds of beautiful textiles for beds, tables, etc.) and wardrobes.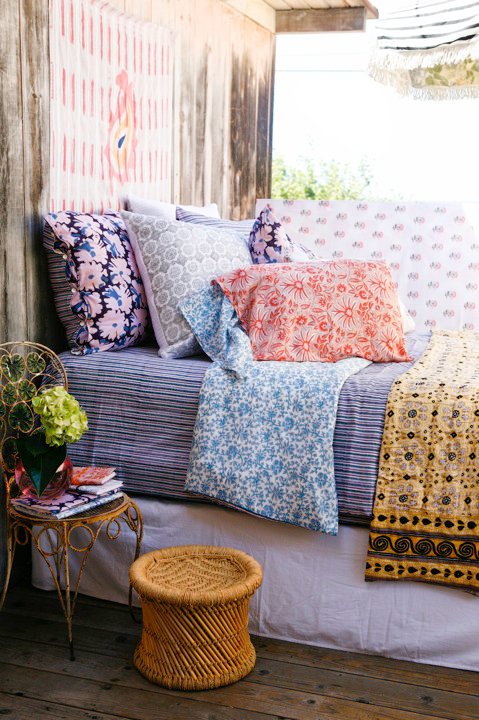 Onto sustenance.  When in The OC one must resist the temptation to eat in one of the many big box restaurants.  I must give props to a delicious teeny tiny sushi spot called 242 Cafe Fusion Sushi right on the Main strip that combines two quintessential Cali. elements; sushi and surfing (as some of the tables are repurposed surf boards)..  The rolls are outrageously good, innovative and inspired.  The gal that opened it trained with Matsuhisa, need I say more? YUM!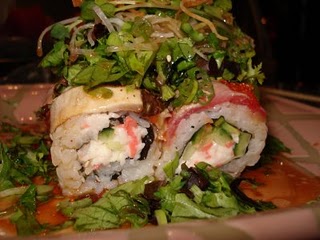 Alright, this is probably enough for a Monday, but I will be humming for the rest of the day that I hope to be 'Goin' back to Cali, Cali, Cali… (in the words of LL Cool J.) "