January 24th, 2010
Let's face it, theme parties rock. Or really any chance to combine
partying and dressing up–oh how I miss those "Barbarian" TG's, So man
up people. And Seattle friends (you know who you are) host a fun theme
party. I would love to stroll a red carpet on into one of your living
rooms for the upcoming Oscars.
Custom invitations also rock so resist the temptation to be vanilla and Evite and check out a cute little local shop like, Paper Delights to show your guests that they will be in for something special.
Our Annual Holiday party, better, known as Sweatermas is a chance to
scour the local Goodwill store or even worse, wear a Cosby sweater that
you already own while getting fully into the holiday spirit. This
party really is a stitch, (or an sequiny-adorned snowman, as the more
three dimensional the better). We encourage sweater vests,
sweatshirts, anything remotely North Pole-ish, the tackier and more over
the top the better.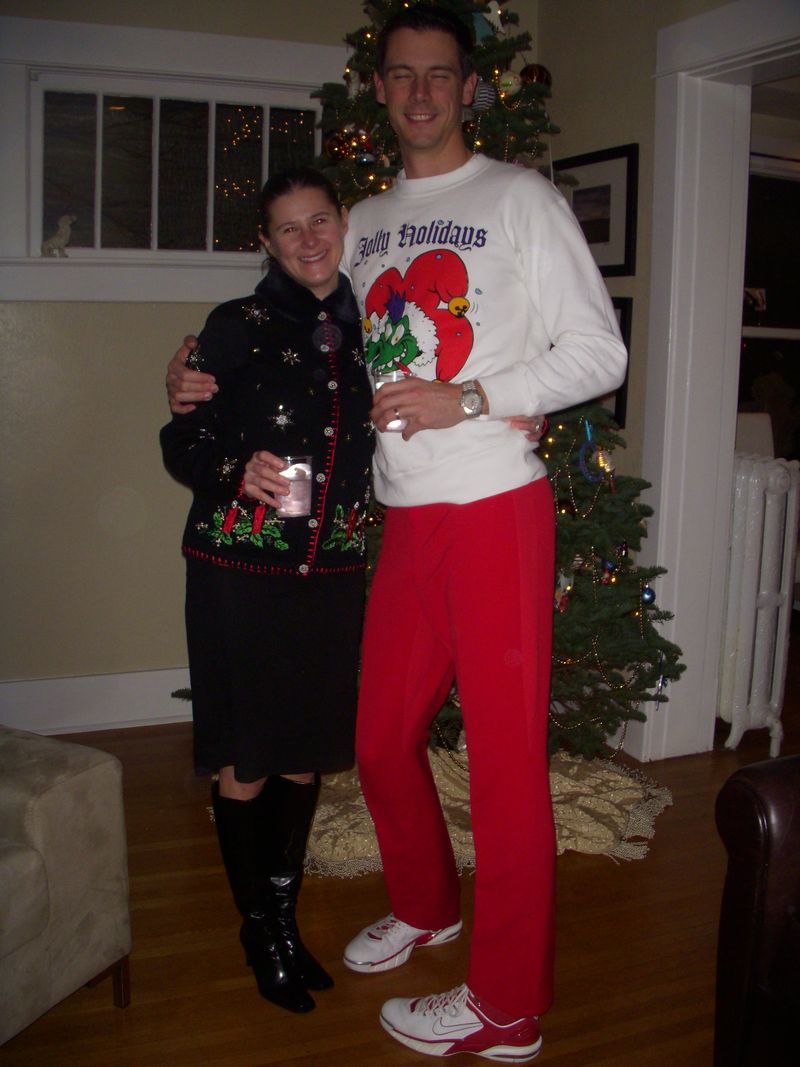 (I fully expect to be forced to take this photo down shortly after my launch–love the shoes by the way)
We've really invested in this party, complete with a pine cone
stenciled punch bowl and reindeer mugs (for the inaugural) and advanced
to the white russian's made with egg nog this year, as spiked punch is a must. Of course there are prizes and they are usually
very fancy items that can only be purchased by infomercial.
11 months and counting till Sweatermas '10!