January 16th, 2010
Those in my inner circle will tell you, I'm a little Christmas card
obsessed. From the creation of the current year's design to the ritual
of opening those received in the mail to their creative display. It is
simply one of my favorite aspects of the holiday season. Living so far
away from our beloved family and friends I just love seeing all those
familiar smiling faces in our home.
Check us out: our '09 xmas card pic.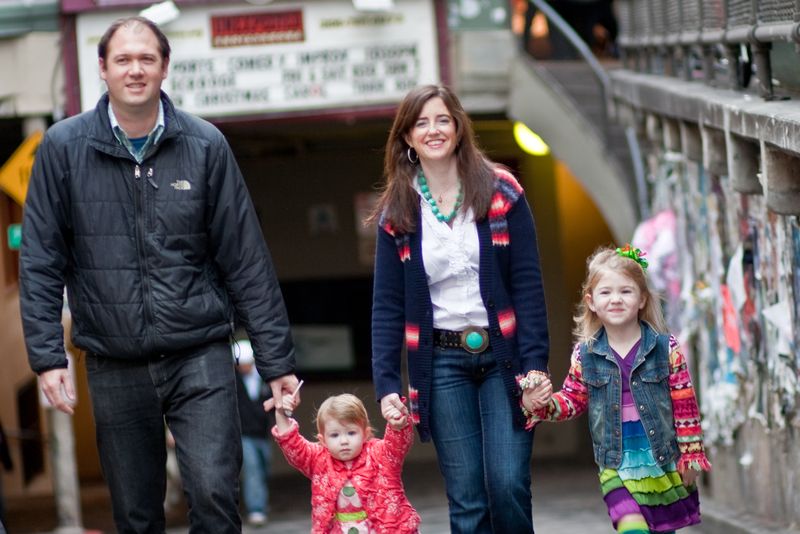 photo cred. :Petra Varney
But in the spirit of embracing a New Year and being that it is January 17th and all, I forced myself to take down those last few nods to the season.  As I couldn't quite resolve to filing them in a dark drawer yet, I found a creative solution. I selected a few of my favorite photos selected from the holiday cards and arranged them in a temporary gallery a la Butch and Harold.
Check them out:
Butch and Harold
Welcome to the greatest innovation in framing for
all of your favorite pics without the hassle of
hanging, hooks and hammers! Simply peel off the
backing, attach your photos and stick on the wall.
With Stickr (frame) you can create a whole gallery of
pics in minutes!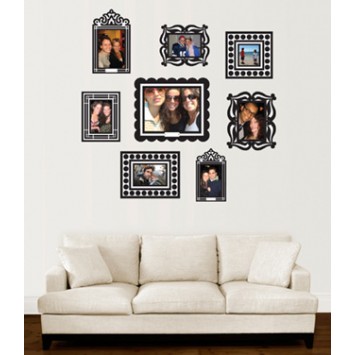 They can be purchased at Land of Nod
Love them and how versatile? I'm thinking wall display for our children's art might be
next month's rotation.
Cheers!