January 26th, 2010
Freshly on the heels of a visit to The Sundance Film Festival, my of-the-moment "luckier" half, traveled there for work but also had a covert assignment. The mission: to provide detailed feedback of all the fashion trends sported by celebs and the those creative, "in the business" as they saw in Hollywood, types etc. The term "Mountain Chic" he reported back. Go Babe! What good use of terminology to provide the perfect visual.
We've all been there. Trying to look hot on the slopes and not too haggard trying to stay warm–so as to still look good for the all-important apres activities.
Some of my favorite looks to sport that "mountain chic" vibe:
#1 Hunter Boots. Classic and cool (these are snake embossed, oh yeah!) AND you can further accessorize with extra cozy, deliciously fleecy sock liners, called Welly Warmers. These should be -sported over (of course) some skinnies, like black leggings or jeans.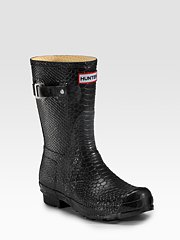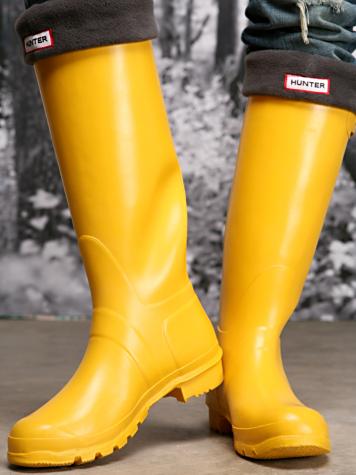 Oh P.S. these are extremely practical for living in Seattle as well, as much as the cliche is true…
#2 Outerwear, I really like this Juicy Couture Puffer. The white (which I keep hearing is the new black) makes it look fresh of course fur is a MUST and I'd throw an elastic belt around to cinch the waist a bit.

#3 and finally I love these chic arm warmers; Functional for keeping warm and for keeping a firm grasp on those lattes and warm warm rum drinks.