September 22nd, 2017
Last call for summer clothes…
Well, I think it's last call, maybe not as the forecast calls for the high 80's here this weekend.
Anyhoo if you're anything like me, you may have a few summery favorite frocks you still want to rock.
I almost didn't buy this vintage number (from my favorite store in Nantucket, Current Vintage) as I wondered how much longer I could still wear it?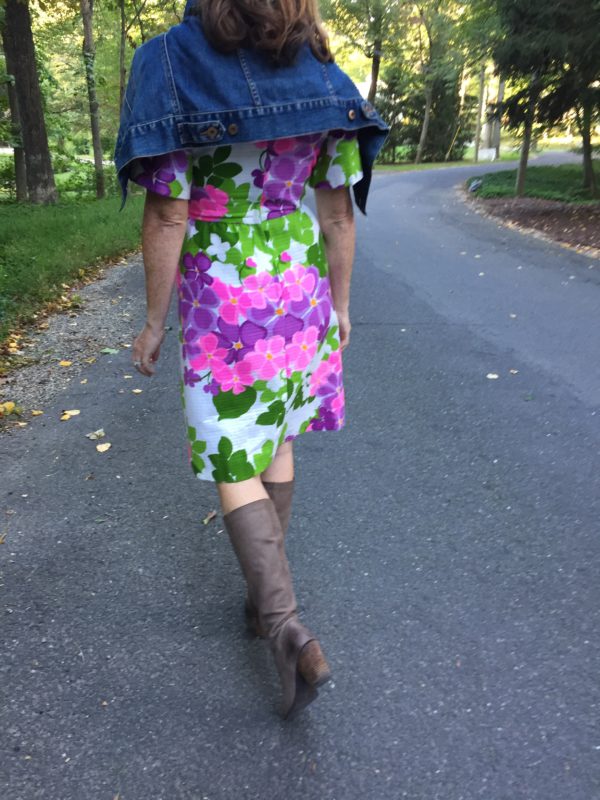 Have no fear, just add tall boots or booties and a jean jacket topper…
(I  mean, the hydrangeas are still in bloom in my garden, just as they are here on my back side, so I see no problem with this summery floral in September!)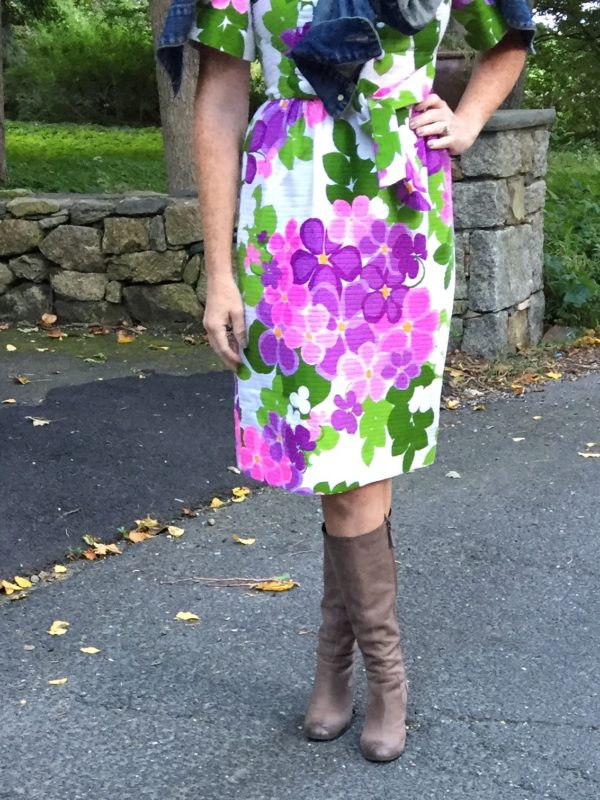 A perfectly sensible bridge to the two seasons and savoring the outdoors for as long as possible.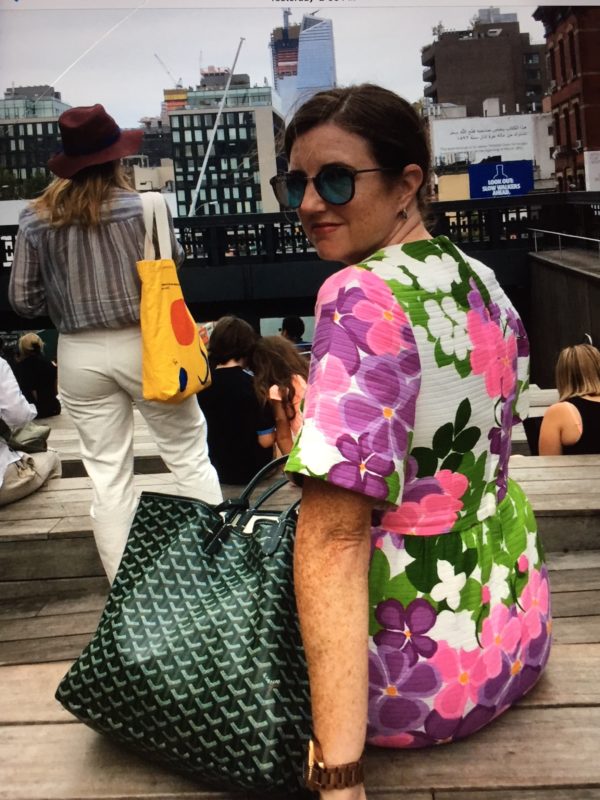 So summer on (and don't worry, those cute flannels and cozy knits will soon have their moment too) everyone and enjoy the weekend!